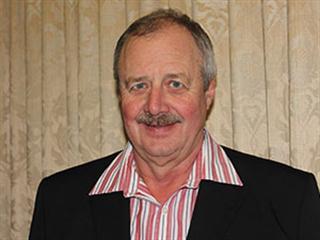 But, according to Cornie Swart, president of Agri Wes-Cape, it was the task of organised agriculture to assist farmer by, as far as possible, keeping obstacles out of their way so that farmers can do what they love and do best – farm. Swart was speaking to Western Cape farmers at the Agri Wes-Cape annual conference dinner and awards evening in Rawsonville on Wednesday night.
He discussed the ten most challenging issues confronting agriculture, as was identified by Agri SA earlier this year, following the labour unrest in the Western Cape late last year and at the beginning of 2013. One of the greatest challenges according to Swart was the lack of policy coherence in relation to agriculture. "Clearly there is little coordination between government departments in dealing with agricultural development and related aspects like farmer development."
Swart said the dismal performance of the land restitution process was a case in point, adding that an uncertain policy environment was not conducive to growth in the sector. Farmers also faced the seemingly unrestrained increases of administered prices, he said.
"Increases in administered prices far exceed the general inflation, placing a tremendous burden on the agricultural sector. Increased electricity, fuel, water and minimum wages are typical examples. "Although the solutions are not obvious, we will have to give serious consideration to the impact of these administered prices on the financial sustainability of the sector."
Swart said that while South Africa faced a systemic problem of unemployment, legislation pertaining to labour hardly reflected a sense of urgency by the government to create an enabling environment for job creation.
It was simply not sustainable for government and trade unions to keep insisting on higher wages while there was no plan for improving labour productivity, he added. "The recent drastic increase in the minimum wage for farm workers from R69 to R105 per day will definitely not serve the purpose of creating jobs," Swart said.
Some of the other challenges Swart discussed included; a lack of investment in agricultural research, land reform, agricultural development in Africa, rural infrastructure which was either rundown or non-existent and a policy vacuum for agriculture in terms of an integrated growth and development plan for the sector. @agri_erasmus

Follow the conference on Twitter #AWC13