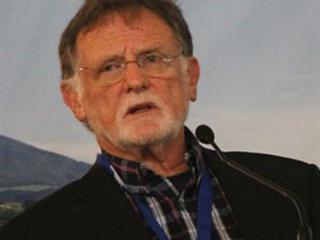 Speaking at the Agri Wes-Cape annual conference in Rawsonville, well-known political analyst and commentator Prof Willie Breytenbach said support for the ANC could decrease from 65,9% of the vote earned in 2009 to around 59% in the next round of general elections due to take place in 2014.
He also predicted that support for the DA would increase markedly from 16,7% of the vote in 2009 to 26% in 2014.
Breytenbach said all other political parties, including Agang, the FF+, COPE and the IFP were unlikely to win more than 2% each of the total votes.
But, he said, the newly established Economic Freedom Fighters (EFF) might win up to 4% of the total vote if party leader Julius Malema's legal battles were settled in his favour.
Responding to Breytenbach's predictions on Twitter, Frans Cronje of the South African Institute for Race Relations said he expected the ANC to earn 63% of the vote in 2014, the DA 23%, while the other parties that currently had representation in parliament would earn between 1% and 3% of the total vote.
However, Cronje said if Maphela Ramphele's Agang party campaigned well, it could win up to 5% of the total vote.
Breytenbach said the issues that will dominate South Africa's political landscape in the run up to the 2014 elections were: land, toll roads, labour brokers, the National Development Plan, national health insurance and social grants.

Follow Denene on Twitter@agri_erasmus