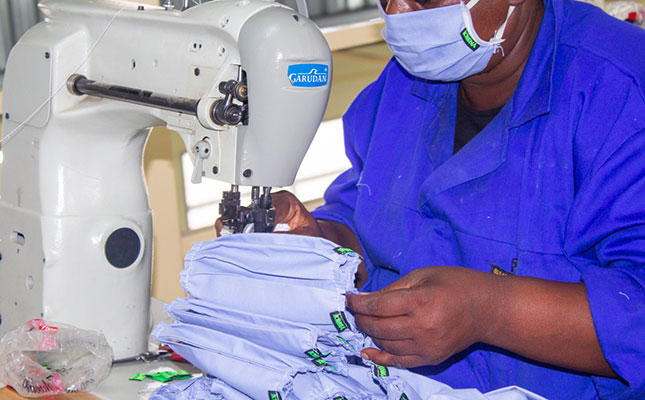 Agricultural companies and entities in South Africa and other parts of the world are repurposing parts of their operations to manufacture products to bolster the fight against the coronavirus disease (COVID-19) pandemic.
In South Africa, Illovo Sugar SA, which produces over 50 million litres of ethanol annually, issued a statement saying that its operations were carrying on within the health and safety regulations imposed by the national lockdown.
READ Drinks companies switch to alcohol production for sanitisers
Managing director, Mamongae Mahlare, said in the statement that "we have refocused our business plans in order to quickly respond to sanitiser-producing companies [that] are calling for growing volumes of ethanol for use in their products".
Likewise, South African Breweries (SAB) owned by international beer brewing company, Anheuser-Busch InBev (AB InBev), said in a statement that it had adapted its manufacturing processes to produce tens of thousands of bottles of hand sanitiser, containing 80% alcohol, for delivery to clinics and hospitals.
AB InBev itself issued a statement saying that "our breweries around the world have begun using technology from our non-alcohol beer brewing process to create disinfectants from the surplus alcohol".
"Collectively, we will be donating both disinfectant alcohol liquid and over one million bottles of hand sanitiser around the world, not for purchase or resale, to hospitals and frontline workers in some of the most [seriously affected] areas."
READ Covid-19 support for farmers with a turnover of R1m or less
In Zambia, the Zamshu shoe division of that country's largest integrated cold chain food products and agribusiness company, Zambeef Products, was harnessing the stitching expertise of around 50 of its staff to make thousands of face masks to help protect people against COVID-19.
A Zambeef Products statement said the company had purchased fabric valued at over K100 000 (approximately R98 000) for manufacturing 25 000 "quality manufactured reusable cotton face masks".
"Initial batches will be given to Zambeef frontline staff, who will need two to three [face masks] each to ensure [that] they are regularly changed and washed. The company has also already received orders from various other institutions," the statement explained.
Similarly, a section of the US operations of well-known agricultural machinery and implements company, Deere & Company (John Deere), was in the process of manufacturing 225 000 face shields to protect against COVID-19.
A statement by John Deere said its Seeding Group factory in Moline, Illinois, had harnessed an open-source design from the University of Wisconsin-Madison for the manufacture of the protective face shields, and also reconfigured part of the factory's operations to use this design.
"[John] Deere employees will initially produce 25 000 face shields to meet the immediate needs of healthcare workers in several of its US manufacturing communities […] and, as the project expands, address additional, urgent needs across the country," the statement said.