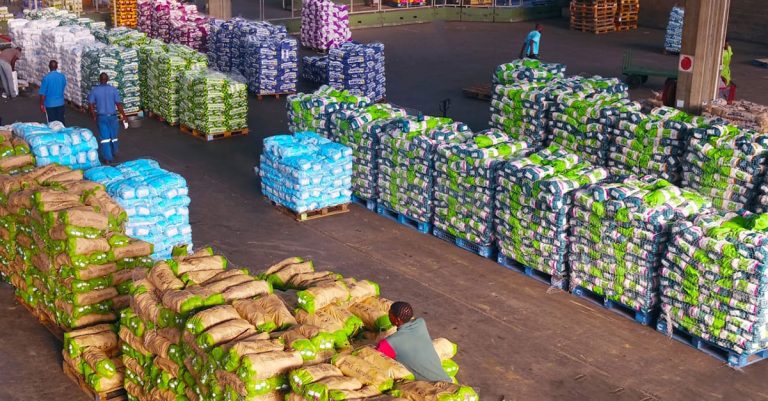 *This article, which was originally published on 13 July 2021, was edited on 14 July 2021.
The Watercrest Mall was one of many shopping centres in Durban to come under fire as violent protests and looting continue unabated in KwaZulu-Natal.
Business owners have resorted to firing gun shots into the air to keep looters at bay, while the South African Police Service (SAPS) is reportedly nowhere to be seen.
READ Agri sector feels the impact of protests, vandalism in KZN
"I have never experienced anything like this in my life. They have pulled this place apart," Johan de Jager, director of Hanly Market Agents, told Farmer's Weekly.
Hanly, who trades at the Durban Fresh Produce Market, said that the market had been closed since Monday to protect it from looters. In the meantime, he joined community patrols who were trying to keep the areas where they lived, safe.
"The mall is one of the biggest in the province, yet there is not a policeman in sight. Looters have taken everything they can lay their hands on."
READ SA's food security and trade fall victim to violent protests
"We will see a massive impact on food security in days to come. With the market being closed, we are seeing R5 million worth of produce come to a halt every day. We supply mostly informal markets so it is really staple foods that will be affected.
"But at this stage the greater concern is for human lives. We don't want to draw attention to ourselves by trading, so we are staying closed, assessing the situation each day."
Andre Young, senior manager of operations and marketing at the Durban Fresh Produce Market, said the situation around the market was very volatile, but thus far there had been no damage to infrastructure at the market.
READ More lucrative markets needed for SA guavas
"We don't have an exposed shopfront, and with the closing of the gates and locking up of all access points, the premises is well protected."
He added to concerns about supply disruptions, saying that farmers were turning trucks around that were destined for the market.
"We don't have anything more coming in, and the longer the unrest continues, the greater the interruption in supply will be."
*This article was edited on 14 July 2021 to correct factual inaccuracies. The original version of this article stated that business owners at the Durban Fresh Produce Market resorted to firing gun shots into the air to keep looters at bay, however, these events did not take place at the Durban Fresh Produce Market, but, as was later confirmed by the source, at the Watercrest Mall in Durban.
Farmer's Weekly has a high regard for factual accuracy and welcomes reader input.