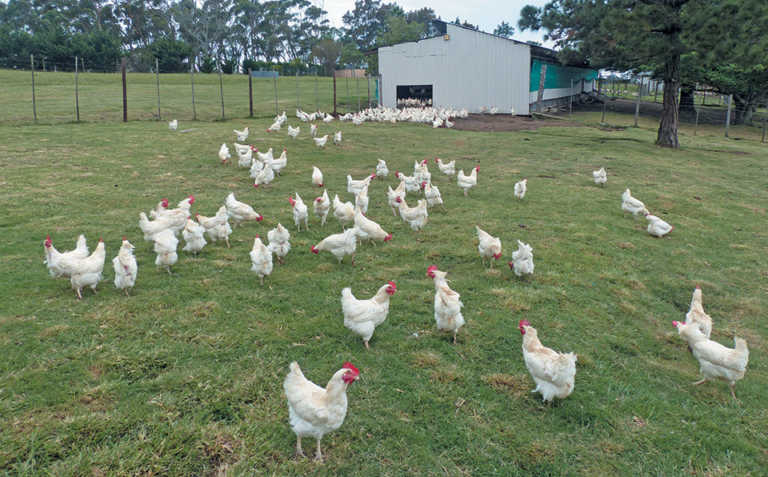 Famous Brands CEO, Darren Hele, has announced that Famous Brands will be using only cage-free eggs by 2025.
Speaking on 'The Money Show' on Radio 702, Hele said the company had agreed to source only eggs that were produced in cage-free layer systems by 2025.
READ How to handle 240 000 eggs a day
"It is not easy. There is no legislation [in South Africa] that determines eggs have to be cage-free, so an entire supply chain has been developed to not facilitate it. We have to try and change an entire industry [first, before sourcing cage-free eggs]," Hele said on the show.
According to him, Famous Brands' leading restaurants, which included Wimpy, Mugg & Bean, Tashas, Steers, Vovo Telo, and House of Coffees, amongst others, collectively used about 50 million eggs per year.
Mandla Gqamlana, company relations and campaigns co-ordinator of the South African Faith Communities' Environment Institute (SAFCEI), told Farmer's Weekly that the SAFCEI had engaged Famous Brands about sourcing cage-free eggs in April 2017, as the institute believed that egg production in caged systems was cruel, Gqamlana said.
READ Niche market supplying fresh chicken in the hot Lowveld
"At that stage, Famous Brands said they were also concerned about animal welfare, but that a further concern was that cage-free chickens would not meet the necessary supply for all their restaurants. Since then Famous Brands did not want to further communicate," Gqamlana said.
According to Gqamlana, Famous Brands had been "on the back foot" since SAFCEI launched a campaign against it demanding cage-free chickens earlier this year.
Adel Van der Merwe, executive of the egg business at Quantum Foods, a large local egg producer, said that the latest South African Poultry Association statistics revealed that South Africa's hen population was around 25 million, producing an average of 50 million dozen eggs every month.
READ Chicken housing – get the basics right!
"The supply of the additional cage-free eggs will be possible by 2025. However, the production cost of cage-free eggs is higher than caged eggs and whether the consumer would be willing to absorb the additional cost is the question. Hence, the capital commitment required for additional cage-free eggs should be linked to a fixed supply agreement to ensure that the production thereof is sustainable," she said.
Famous Brands did not respond to queries from Farmer's Weekly.