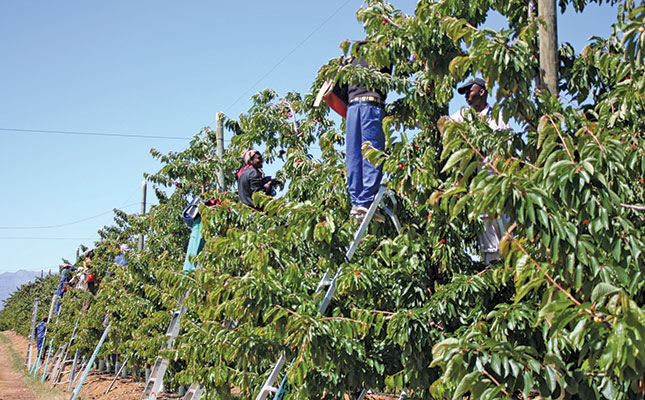 South Africa's unemployment rate increased to the highest level since the third quarter of 2017, according to Statistics South Africa.
Statistics SA recently released its quarterly labour force survey for the first quarter of 2019. According to the survey, South Africa's overall unemployment rate had increased to 27,6%. This was an increase of 0,5 percentage points compared with the 27,1% recorded in 2018.
The decline in employment was driven by the construction sector, which shed 142 000 jobs, followed by the finance and social services sectors that shed 94 000 and 50 000, respectively, the report said.
About 12 000 jobs were shed in the agricultural sector, according to the report.
Jahni de Villiers, policy head of Agri SA's Labour and Development Centre of Excellence Agri SA, said policy uncertainty was worsening South Africa's agriculture employment crises.
"Agri SA already warned in 2018 that policy uncertainty and poor economic growth were seriously hampering the agricultural sector's ability to create jobs."
De Villiers added that the goal of creating one million jobs in the agricultural sector as outlined in the National Development Plan would not be reached without consistent support from government.  She highlighted the fact that rising labour costs also had a real effect on employment creation.
"If these negative trends continue, the unemployment crises will worsen."
A statement by the Department of Government Communications and Information System, said the high unemployment rate was a serious concern to government, and added that several interventions were being implemented to revive and stimulate economic growth.