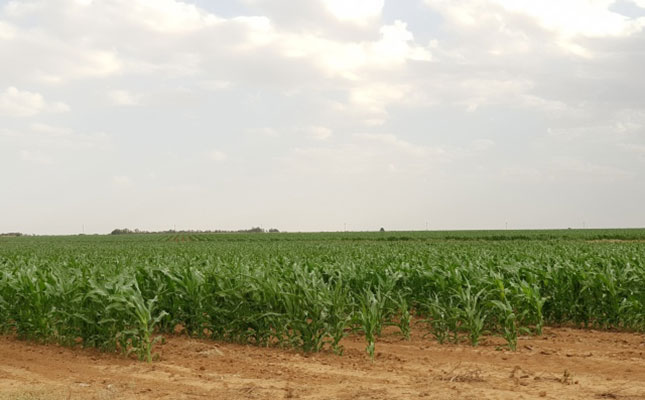 South Africa's summer grain farmers have planted 180 000ha less maize than originally intended for the current production season, according to the Crop Estimates Committee's (CEC) preliminary area estimate for summer grain crops.
The total area planted to maize was estimated to amount to about 2,2 million ha. This was roughly 7% less than the previous crop estimate released in October 2018.
READ The basics of maize production
The area planted was also 2,15% less compared with previous season's total planting of 2,3 million ha.
The estimate for the total area planted to white maize was 1,2 million ha, while around one million hectares were planted to yellow maize.
Jannie de Villiers, CEO of Grain SA, said that despite this reduction in planted area, South African farmers could still produce enough maize to meet demand.
However, he said it was still a long time before the crop could be harvested and, he said, numerous climate risks remained.
De Villiers explained that a large portion of the crop was planted after the optimum planting window had closed, and could thus be damaged by early frost.
READ Growing a variety of soil microbes
"In Free State and North West, we estimate 80% of the crop was planted outside the optimal planting window," he said.
There had also been severe hot and dry spells across many areas, which put vulnerable young plants under pressure.
De Villiers added that the market may have been caught by surprise because many industry experts had anticipated a greater decline in hectares planted to maize.
Wandile Sihlobo, head of economic and agribusiness intelligence at Agbiz, said in a statement that the area planted to maize could still be revised downwards in the coming months.
"Current estimates [for final maize yield] vary between 10,4 million and 12 million tons, which is plausible if one assumes the aforementioned area and average yields," he said.
Meanwhile, only about 440 000ha had been planted to sunflower, according to the CEC. This was a decrease of 26,18%, or 157 500ha, compared with last year.
The CEC will release its revised area estimate and first production forecast for summer crops on 27 February.