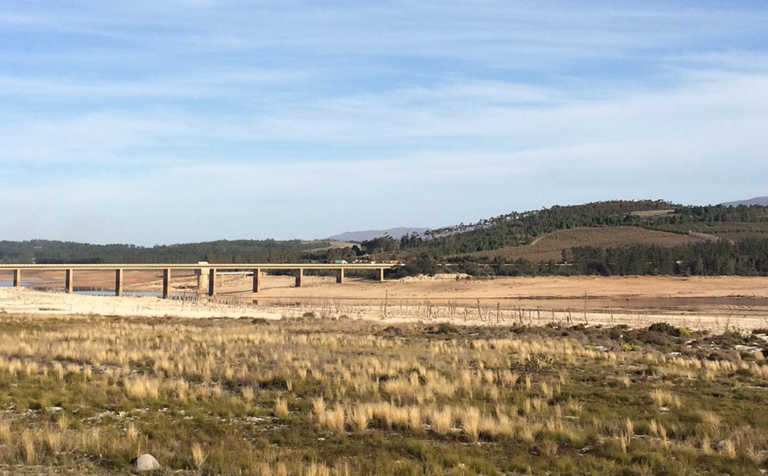 Cape Town residents have fewer than 80 days until taps are expected to run dry. Due to a further drop in dam levels, Day Zero for the city has been moved forward to 12 April 2018.
"It is still possible to push back Day Zero if we all stand together and decrease our water usage," DA leader Mmusi Maimane said during a recent media briefing in the city.
He appealed to residents to decrease their water consumption.
"The only way to avoid Day Zero in the immediate [future] is by further reducing demand. There is no silver bullet or augmentation scheme which will, in the short term, change this simple fact."
READ Drought: a disaster for farmworkers
To further curb water consumption, the City of Cape Town has implemented level 6B water restrictions, which limits water usage to of 50l/person/day.
Water pressure is also being reduced, which means that some parts of the city will be without water for certain periods of time, never exceeding 12 hours at a time.
Although Miamane pointed out that the agricultural sector had already extracted it entire supply for the year, he said national government should improve its efforts to manage and reduce water supply to agriculture, in an attempt to prevent Day Zero.
"Agriculture draws more or less the same [volume] of water from the supply system as the [municipality] does during the summer months," Maimane said.
Meanwhile, experts indicated that Day Zero had already arrived for many farmers. According to Dr Kevin Winter, senior lecturer in environmental science at the University of Cape Town, for some farmers this has occurred on the eve of the harvesting period.
You might also like: Rainwater Harvesting: create your own system
"By the end of January, farmers who are drawing [water] from the Western Cape Water Supply System (WCWSS) will have reached the target usage of 58 million cubic meters, and their taps will be closed."
He added that the agriculture sector used approximately 47% of the WCWSS compared with the 48% used by the City of Cape Town.
"This means that from February onwards there should be more water available for supplying Cape Town itself. The effect of this curtailment will only become [evident] next month, but it could push Day Zero further out."
READ Drought-stricken Northern Cape farmers reducing herds