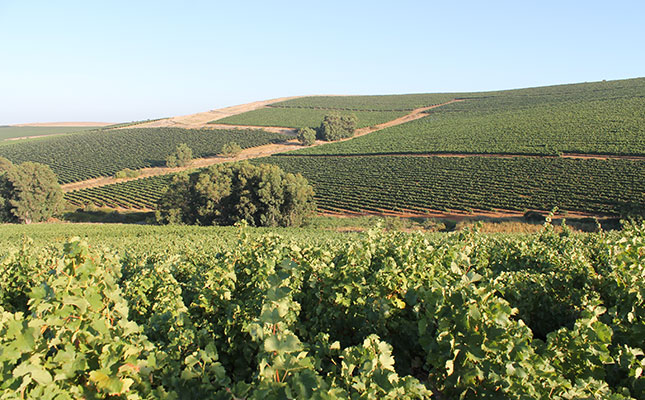 South Africa's wine industry will be allowed to export finished goods, both packaged and bulk, during the remainder of the lockdown period which was aimed at containing the coronavirus disease (COVID-19) pandemic.
This announcement followed intense lobbying over the past week by an export task team that had been put together by Vinpro, the South African Liquor Brand Owners' Association (SALBA) and Wines of South Africa (WoSA).
READ Coronavirus lockdown hampers SA's farming activities
Government announced a relaxation of the lockdown regulations in the Government Gazette on 7 April, with the new regulation stipulating that wine and any other fresh produce products could be exported.
The transportation of agricultural cargo to sea ports and international airports designated as ports of entry would also be permitted.

This was a relaxation of the initial regulation that prohibited wine producers from exporting wine during the lockdown period.
"Our interpretation of the published directions allows for the transportation of wine that is ready for exporting, both packaged and bulk. This does not mean that producers can start up bottling lines and production, as that is not what the Minister [of Agriculture, Land Reform and Rural Development, Thoko Didiza] has granted us permission for," explained Wanda Augustyn, Vinpro communications manager.
Augustyn also emphasised that it was important for the industry to operate within the restrictions set out for essential business operations as part of the Disaster Management Act regulations.
"All regulations as announced by President [Cyril Ramaphosa] still apply. This is only a 'dispensation' and the safety of all citizens must still take precedence at all times," Augustyn said.
According to the task team, if the ban had remained in place until 17 April, the industry could have lost more than R650 million in export revenue, representing as much as 19,12 million litres.
"It's about our industry's reputation and future competitiveness. It has taken the industry 30 years to establish Brand South Africa on the international market; if we cannot supply demand that is currently greater than ever, our wines will simply be replaced with countries/brands that can supply. The damage in terms of credibility and reliability will be enormous and the price we will have to pay to rebuild our image from scratch will be very expensive."
In a letter on the WineLand website*, the wine industry thanked the task team and respective government bodies for their efforts to have exports reopened, and encouraged wineries and farmers to familiarise themselves with loading procedures and preventative measures, from both a packaged and bulk perspective.
While this was a big breakthrough, it was still a long way from business as usual, with the task team working hard to clarify certain aspects of the reopening of trade, which would be communicated as soon as information was available.
Louw Strydom, commercial manager at Ken Forrester Wines, said the reopening of exports would help the winery to "at least keep the lights on".
One of the problems, however, was that the bottling and labelling of wine were not yet seen as essential services, which meant wineries were only able to export wines already bottled and labelled.
Another option was to export wine in bulk to be bottled overseas.
"We have an overseas shareholder in France who would be able to do this for us, but bottling overseas is significantly more expensive than doing it here is South Africa, especially now that the rand is so weak, and it also affects job opportunities in South Africa," Strydom said.
In addition, various countries were also "on an alcohol lockdown", similar to South Africa.
Strydom said that the winery had not yet received a comprehensive list, but the main countries on lockdown would be those that had been hardest hit by the COVID-19 pandemic, such as Spain, Portugal and Italy, as well as some states in the US, such as Colorado.