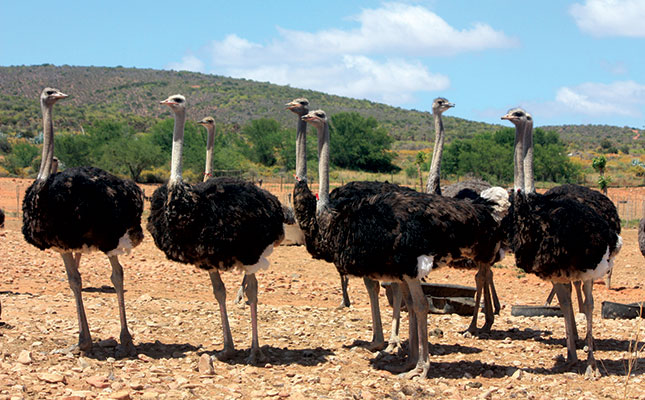 The resumption of heat-treated ostrich meat exports to the EU will help ease the pressure that South African ostrich farmers have experienced in recent years.
This was according to Beverley Schäfer, Minister of Economic Opportunities in the Western Cape.
READ Making the most of the ostrich
Schäfer said in a statement that the EU, a large consumer of South African ostrich meat, had lifted the ban imposed last year on South African ostrich meat.
"The ban was implemented because the national Department of Agriculture, Forestry and Fisheries' residue testing procedures did not meet the EU's requirements," Schäfer said.
She added that South Africa currently produced around 75% of the ostrich meat on the global market, with 80% of local production coming from the Western Cape.
Francois de Wet, general manager at Mosstrich, told Farmer's Weekly that the major challenge for the industry was to restore confidence at producer level.
Ostrich farmers in the Southern Cape and Klein Karoo had experienced three years of consecutive drought, and this, together with the impact of avian influenza on production, meant that a more stable production environment needed to be created to ensure the industry's sustainability.
"[Income] per head was not good enough during the past two years, and the resumption of exports will at least bring the potential of higher revenue for farmers," he said.
READ US poultry imports – the facts
De Wet said the lifting of the ban would present Mosstrich with an opportunity to resume exports of heat-treated ostrich meat to their clients in the EU.
He added that there was not enough local demand for ostrich steak and fillets to justify the current scale of production, and it was thus very important for Mosstrich to be able to export.
"Small and large farmers are in the same boat in terms of revenue per ostrich produced. The breeding season already ended and the number of ostriches to be slaughtered in the 2019/2020 season is therefore already determined. The new breeding season will start only in the second half of the year," he added.