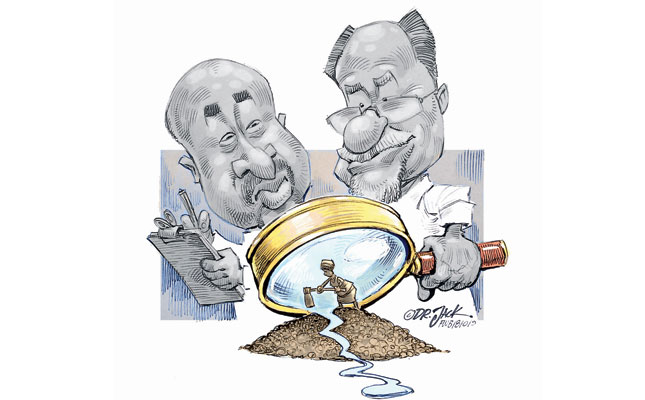 This article deals with the key findings of a report on a research and development project funded by the Water Research Commission and conducted by the University of KwaZulu-Natal to investigate entrepreneurial pathways for smallholder irrigation farming businesses.
The study focused on smallholder farmers on selected irrigation schemes and independent irrigators in KwaZulu-Natal (KZN). It generated new knowledge on psychological capital as an asset within the sustainable livelihoods framework.
The research was conducted at and around four irrigation schemes: Makhathini, Ndumo-B, Tugela Ferry and Bululwane. Stratified random sampling was used to select the participants, and a total of 674 smallholder farmers were interviewed: 342 scheme irrigators, 99 independent homestead food gardeners, 68 independent irrigators, 76 community food gardeners and 89 non-irrigators.
Recognising the importance of understanding farmers' decisions and behaviour in terms of accomplishing their livelihood objectives, the study took a psychological and behavioural economics perspective to determine alternative development pathways for realising return on investment in the smallholder irrigation sector.
The key determinants: attitude and behaviour
The study shows why it is of critical importance to take mindset and human behaviour as the locus of interventions to improve the performance of smallholder irrigation schemes.
The evaluation of the human and social assets focused on the extent to which these smallholders could operate farming as a business. In this process, the extent to which endowment in these assets can encourage on-farm entrepreneurship and water-use productivity was also investigated.
The concept of psychological capital was incorporated into the sustainable livelihoods framework; this represented farmers' mindset (in relation to confidence, hope, optimism and resilience) as well as the impact on their capacity to make use of available opportunities despite the prevailing constraints.
Entrepreneurial spirit
Most smallholder farmers interviewed exhibited a low entrepreneurial spirit. Many lacked confidence in farming and therefore did not view it as profitable in the long term.
This can be attributed to a lack of success in changing family livelihoods and/ or poor progress for many years. They were also not endowed with a business mindset, and did not consider farming as a business but as a way of life.
The key rural development challenges that suppressed their entrepreneurial spirit included poor services, especially regarding training and agricultural extension; weak co-operative governance; and difficulties in accessing finance and markets.
The potential to transform smallholder irrigation farming is further complicated by the heterogeneity of the farmers themselves.
Smallholders in and around the irrigation schemes studied had diverse attributes in terms of their resource endowments, objectives in farming, opportunities, and mindset.
The study shows that agricultural policies and interventions targeting smallholder farmers in irrigation have to account for the heterogeneity and complexity of their farming systems. It affirms that the one-size-fits-all approach does not work.
Finally, the study demonstrates that not all smallholder irrigators have the potential to be successful on-farm entrepreneurs, and this forms the basis for enhancement of different entrepreneurship development pathways.
Interest and willingness, capability and commitment are crucial. Farmers who are not keen and are content with their status quo cannot be forced to participate in an on-farm entrepreneurship development programme.
Government and private partners should be able to identify interested farmers with high entrepreneurial spirit for support programmes.
Government's exclusive focus on investment in irrigation infrastructure, without consideration of the human, psychological and social dimensions of collectively managing schemes, has to be revisited.
Psychological capital
The integration of positive psychological capital into the sustainable livelihoods framework is one of the unique features of this study. Farmers endowed with positive psychological capital were found to be more persistent and productive despite prevailing constraints, such as lack of market access.
However, the results indicate that most of the smallholder farmers had less confidence in themselves because, among other considerations, they had developed a dependency syndrome, expecting government to do everything for them. Put another way, they had an external locus of control.
Even where farmers did have positive psychological capital, they lacked the skills and resources needed to strive and exploit opportunities in the food value chain.
Entrepreneur typologies
Establishing sustainable businesses among smallholders engaged in irrigation requires determination of appropriate entrepreneurial development pathways.
Given the heterogeneity of smallholder farmers, there is a need to characterise the typologies of smallholder entrepreneurs, for example, 'opportunity' and 'survival' entrepreneurs. This information can then be applied to inform policies and interventions for transforming smallholder agriculture.
It was, therefore, found imperative to develop and define the various typologies of farmers in the four irrigation schemes. These were stratified and defined based on their asset base portfolios (including psychological capital) and entrepreneurial spirit, in order to inform the respective development domains. Based on their asset portfolios, six typologies were identified:
Risk-taking and opportunistic farmers (25,8%);
Ambitious, optimistic but social grant-reliant farmers (24,2%);
Young and educated (19,7%);
Farmers with access to information but limited access to credit (9,7%);
Risk-taking and opportunistic, but with limited access to credit (7,4%);
Those engaged in mixed farming, and physical capital endowed (3,1%).
The farmers' entrepreneurial spirit was synchronised with features of entrepreneurship suggested by the literature, and two broad categories of smallholder farmers were identified: those with high (38%) and low (62%) entrepreneurial spirit.
Smallholders with high entrepreneurial spirit are competitive and market-oriented, and have a positive attitude towards business planning. They are also responsible, able to manage their own affairs, and willing to be part of collective activities.
Smallholders with low entrepreneurial spirit are risk-averse, reactive in the way they deal with challenges, poorly endowed with social capital (that is, they trust relationships), and a negative attitude towards information-seeking. They are also afraid of failure and do not view it as a learning curve.
These findings are novel for the smallholder irrigation subsector in KZN and South Africa as a whole. They should provide direction to public policy interventions for practical implementation in support of smallholder irrigation farmers.
The development objectives should be to establish small farming businesses and generate additional employment or job opportunities in rural areas.
The views expressed in our weekly opinion piece do not necessarily reflect those of Farmer's Weekly.
This is an article written by Prof E Wale Zegeye and Dr Unity Chipfupa of the University of KwaZulu-Natal, and Dr Gerhard Backeberg of the Water Research Commission. Email Prof Zegeye at [email protected].