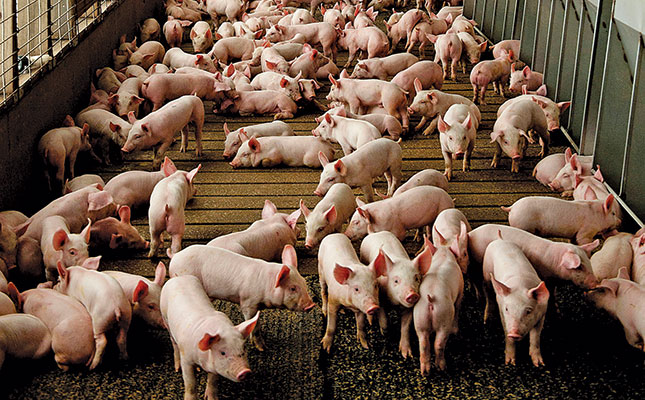 Companies in China are being encouraged to set up pig farms overseas to address a severe domestic pork shortage.
This follows the devastating African swine fever outbreak in that country, which has slashed the national pig herd almost in half.
Authorities are being urged to support qualifying domestic firms to "go out," and establish farming businesses in countries from where pork products can be exported back to China.
This was according to a joint statement issued by the country's National Development and Reform Commission and Ministry of Agriculture and Rural Affairs.
The Chinese government had taken various measures to boost pig production and increase pork supplies after the deadly disease significantly reduced output and pushed prices to record-high levels.
The statement highlighted the government's concern about the fact that soaring pork prices had pushed consumer inflation to its highest levels in years, while the coronavirus disease (COVID-19) pandemic had further disrupted logistics and hindered pig production.
The pig farms should be set up in countries with stable bilateral trade relations with China, and free of African swine fever, according to the statement.
"The state hopes to boost pork supplies to normal levels as soon as possible, with all kinds of measures," said Lei Yi, a Shenzhen-based analyst at China Merchants Securities.
"But it takes time for it to be implemented while not many companies have tried [raising pigs overseas] before."