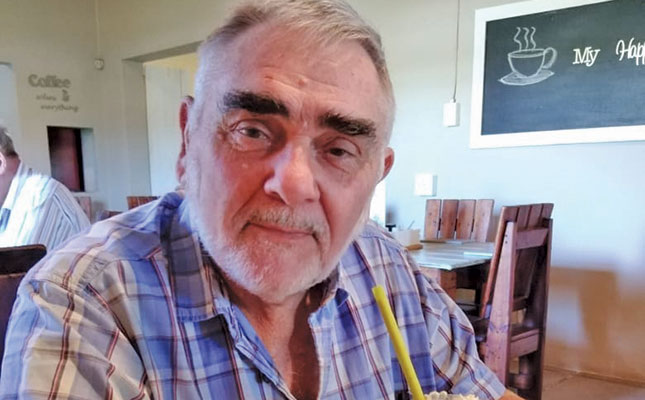 We at Farmer's Weekly are deeply saddened to hear of the sudden passing of columnist Michael Cordes, who passed away on 3 December at the age of 79.
Born in Johannesburg on 28 June 1942, Mike was adopted by Alexander and Nora Cordes. Alexander had immigrated from the US to work for fresh produce company HL Hall & Sons in Nelspruit.
Mike, too, chose a career in agriculture, producing vegetables and subtropical fruit on the family farm Caraceto near Kaapmuiden, and later, timber on another family farm, Hiddendale, near Dullstroom. He was amongst the pioneers in subtropical fruit exports and packaging.
In 1995, he launched the magazine Fresh Produce Africa, which later became Fresh Produce News, dedicated to the marketing of fresh produce.
In the early 2000s, he developed a training course for market agents, and trained many agents personally over the years. He also worked as a fresh produce marketing consultant and was considered the 'go-to guy' for information about the industry, particularly when it came to marketing.
Denene Erasmus, editor of Farmer's Weekly, says: "Mike's knowledge of the South African fresh produce industry, particularly the markets, was unequalled, and his passing leaves a void in the industry that can never be filled.
"Countless readers benefitted from the advice he shared over many years in his weekly column, On the Market Floor, in Farmer's Weekly, and it was an honour to work with Mike, as he was cordial, encouraging and quick to praise.
"I know that we at Farmer's Weekly will not be alone in missing his input, advice and friendship."
Mike leaves behind two daughters, Tracy Sinclair and Wendy Mundy, and two granddaughters, Alexandra and Tanner. His former wife, Patricia, predeceased him by three weeks.