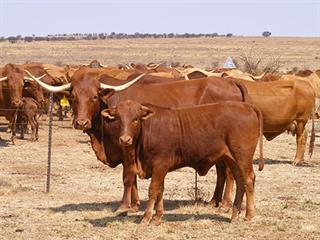 FS RPO Stock Theft Forum chairperson Isabel Kruger said the suspects were arrested on Tinus Prinsloo's farm, Kwaggashoek in the Bultfontein district.
"This action prevented the loss of 120 head of cattle. The arrest of the alleged syndicate members followed a joint operation between SAPS Stock Theft Units from Vrede and Heilbron, as well as the FS RPO Stock Theft Forum," Kruger said.
She added that indications were that the alleged syndicate members had been operating as far as Schweizer- Reneke, Heilbron, Kroonstad, Edenville and Bultfontein. "We are optimistic that the arrest will lead to the apprehension of more members."
The suspects arrested in Bultfontein, some of whom are well known members of their communities, will remain in custody and are expected to appear in court on 8 May.