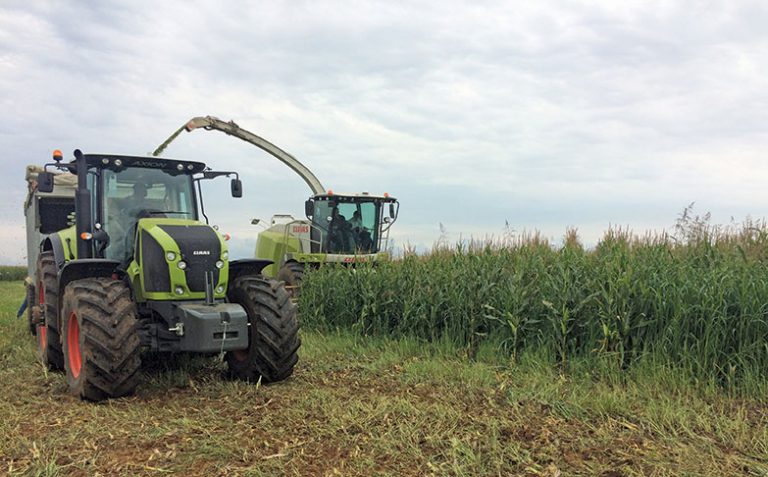 This figure was also well below the five-year average for the corresponding period of 4 671 units sold.
These low figures can mostly be blamed on the difficult financial situation many farmers find themselves in due to low commodity prices and the impact of drought.
READ Farmer's 20-year journey to acquire land, know-how and finance
But the situation should start changing again if producer prices start improving, and if the main cropping areas experience a season or two of average to above-average rainfall.
Despite the recent dip in sales, South Africa remains miles ahead of most other African countries in terms of on-farm mechanisation.
According to the report, 'Sustainable Agricultural Mechanization: A Framework for Africa', published last year by the Food and Agriculture Organization of the United Nations, in 2000 the tractors in use in Africa were concentrated in a small number of countries, with 70% in South Africa and Nigeria.
READ Producing livestock feed without mechanisation
If South Africa is excluded, primary land preparation in Africa was estimated to rely entirely on manual labour on about 80% of cultivated land. Compare this with Asia where, at that time, land preparation was performed by tractors on over 60% of the cultivated land.
However, there is a lot of evidence to suggest that farm-level mechanisation is slowly increasing across Africa.
Divan van der Westhuizen, manager of the farm and inputs division at the Bureau for Food and Agricultural Policy, writes in a summary report of one of the sessions held during the 6th African Conference of Agricultural Economists in Abuja, Nigeria in September, that after decades of persistently low use of agricultural mechanisation, the proportion of African farmers using tractors has increased since roughly 2005.
According to him, there is also mounting evidence that, contrary to popular opinion, tractor usage is no longer mainly confined to large-scale commercial farms.
Van der Westhuizen writes, however, that given the existing structure of land size distribution, "increased tractor use was not as a result of tractor ownership, but instead as a result of the development of tractor rental markets".
READ Electric tractor powered by a cable
Cost has always been one of the main impeding factors barring small-scale farmers from accessing mechanisation.
But as Van der Westhuizen points out, the development of larger-scale farming business in African countries, which is often perceived only as a threat to the livelihoods of the continent's hundreds of millions of smallholder farmers, might in fact hold a surprising benefit for these farmers.
Larger farmers who own tractors, he writes, could use any downtime to rent out tractor services to smallholder farmers in nearby communities if the rental costs per hectare are competitive with manual or animal traction-based land preparation.
Thus emerges a symbiotic relationship in which medium-scale and larger farmers could sooner afford a tractor, if they know they will be able to earn an income by renting it out, and smallholder farmers gain access to cost-cutting land preparation technology.