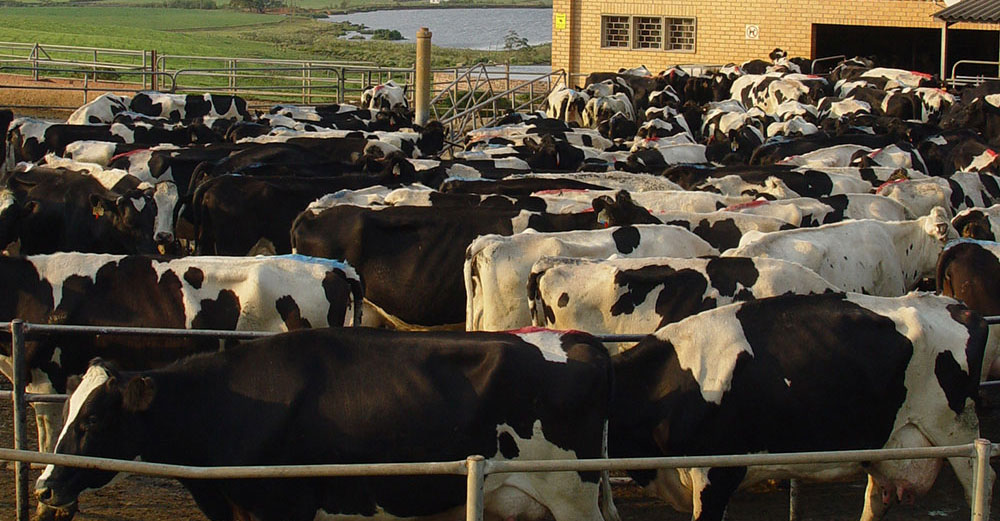 Dr Koos Coetzee, chief economist at the Milk Producers' Organisation, said dairy farmers welcomed the milk price increase. "Dairy producers need an increase in the producer price," Coetzee said.
In comparison with steep increases in prices of commodities such as potatoes, fruit and vegetables, the price of milk has only increased by 0,6% year-on-year.
In a statement, said as a result of production shortages some dairy processors are already paying commercial farmers 60 cents more per litre for milk to ensure consistent supply in winter.
Poor pasture conditions caused by the drought and higher feed prices are putting farm profits under pressure. Paul Makube, senior agricultural economist at FNB, said the increase should reduce the cost-price squeeze faced by dairy producers.
However, Coetzee said that some farmers have already suffered significant losses:
"Unfortunately it might be too little too late for some."
In January, milk production declined by 5% in comparison with the same time last year. In February production figures decreased by 3,7% compared to the same time last year.