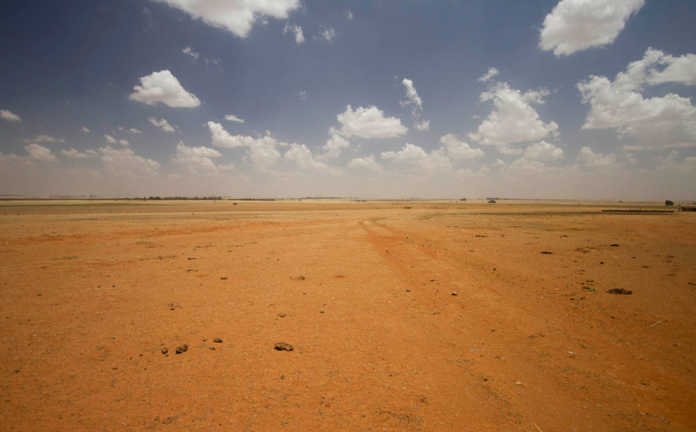 Timeous and effective government assistance for South Africa's farmers to survive ongoing drought conditions is one of the key aspects that major agricultural organisations are hoping will be highlighted in Minister of Finance Tito Mboweni's 2019/2020 National Budget Speech on Wednesday.
READ State of the Nation address elicits optimism from agri leaders
TAU SA's assistant general manager, Chris van Zyl, said that for the agriculture sector that was already suffering the effects of the drought, the state's inability to provide meaningful drought relief to farmers "does not promise a bright future".
"No doubt it will result in rising product prices for already financially stressed consumers and inevitably impact food security, thus creating the need to import food where shortages are experienced," he said.
Van Zyl added that with the "economy performing poorly", the South African agriculture sector would also have to consider the advantages and disadvantages of economies of scale, and that this could result in the sector having to shed jobs.
READ Free State declared a drought disaster area
Dr Requier Wait, head of Agri SA's Economics and Trade Centre of Excellence, also wanted to see Mboweni promising effective and speedy direct assistance to drought-affected farmers.
"Agribusinesses can act as agents to help distribute drought relief. This can follow a public audit process to ensure transparency and help minimise possible corruption," he said.
Other key aspects on Wait's wish list included the allocation of funding for the effective implementation of road and logistics infrastructure maintenance, explaining his plans to deal with corruption and poor service delivery at all levels of government, providing feedback on the proposed diesel rebate system to solve the processing and payment delays of the current system, and providing information on plans for the restructuring of the country' electricity network.
READ Agri sector highlights negative consequences of load-shedding
"Electricity is a key production input for agriculture. Farmers are price-takers and rising electricity costs have a direct impact on our international competitiveness, where farmers must absorb rising input costs."
Join the Farmer's Weekly News WhatsApp Group for daily news updates.