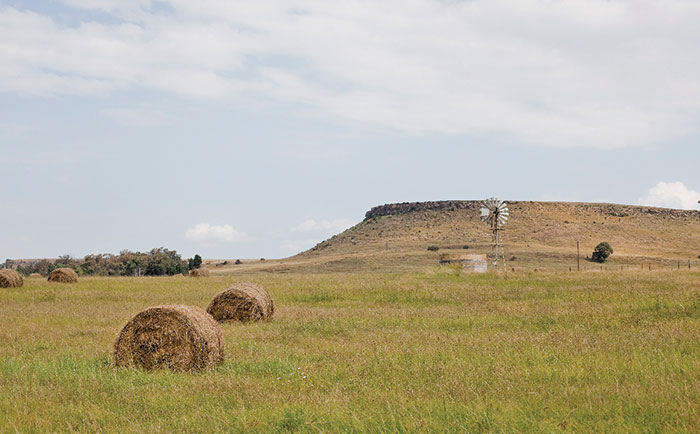 "Strategically located land will be released to address human settlement needs in urban and peri-urban areas," South African President Cyril Ramaphosa said during his State of the Nation Address (SONA) on Thursday evening.
According to Ramaphosa, South Africa still had large areas of underutilised or unproductive land: "We intend to use it as a solid foundation to help develop agriculture in our country for the benefit of all."
READ Land reform: Joint venture between seller and community pays off
He added that there were about 250 000 developing farmers who needed support to fully develop their farming enterprises.
#SONA2019 Ramaphosa: There are around 250 000 emerging farmers who are working the land and need support to grow their farms. @gsafarmerdev @DAFF_ZA

— Farmer's Weekly SA (@FarmersWeeklySA) February 7, 2019
"We will continue to prioritise targeted skills development and capacity building programmes for smallholder and emerging black farmers," Ramaphosa said.
He also stressed that continued focus would be placed on high-value agricultural products with export potential, such as fruit, wine and vegetables, as well as poultry and red meat.
"To improve the competitiveness of our exports, we will complete the studies that have begun on reducing the costs of electricity, trade, communications, transport and other costs. We will also focus on raising the sophistication of our exports," he said.
READ Veld to plate: Profiting from beef exports
He highlighted the vital role agriculture played in the economy and the potential the industry had to create jobs and facilitate economic growth, which he said still remained largely underdeveloped.
Aggrey Mahanjana, chairperson of the National Emergent Red Meat Producers' Organisation, said that he was very pleased with the SONA, as the address instilled hope for the future of agriculture in South Africa.
"He was very clear on what's going to happen with land expropriation, as well as the role agriculture will play in the economic stimulus plan."
Mahanjana added that the president was not "shy to admit the mistakes" the party and government had made, especially with regards to corruption.
READ How do we attract women to agriculture?
"He was very clear [about] how corruption will be attacked and we are hopeful for change."
Responding to the address, John Purchase, CEO of Agbiz, said that Ramaphosa's focus on revitalising the economy, and above all, "uprooting corruption", was warmly welcomed.
He added that Agbiz also welcomed the restructuring of Eskom.
Economic growth was also in the spotlight during the SONA, along with restoring investor confidence.
Ramaphosa said that he wanted the country to be listed in the top 50 global performers within the next three years.
#SONA2019 #Ramaphosa: Agricultural exports are an important source of revenue for our economy, and developing our agricultural sector is key to enhancing our food security and for attracting investment.

— Farmer's Weekly SA (@FarmersWeeklySA) February 7, 2019
Join the Farmer's Weekly News WhatsApp Group for daily news updates.