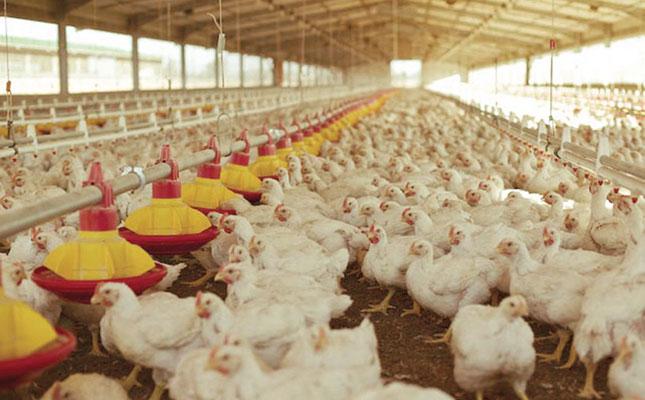 The South African poultry industry is on high alert after the Department of Agriculture, Land Reform and Rural Development (agriculture department) confirmed an outbreak of avian influenza on a commercial chicken layer farm in Ekurhuleni, Gauteng on Monday, 12 April.
At the time of publishing, the results of the tests carried out to determine whether it is the high pathogenic (HPAI) or low pathogenic (LPAI) strain of avian influenza had not yet been released.
READ Broiler producer uses her position to uplift others
According to a statement by the department, 300 birds had died on the farm while all the other birds in the affected chicken house had been destroyed. The farm has been placed under quarantine.
Colin Steenhuisen, acting general manager of the Egg Organisation of the South African Poultry Association (SAPA), said small-scale and commercial poultry producers needed to implement appropriate biosecurity contingency measures to prevent the spread of the virus, including restricting the movement of people and birds on farms.
Steenhuisen said this was the first outbreak of avian influenza on a commercial farm in South Africa since the outbreak of HPAI (strain H5N8) in 2017, which had a serious impact on the layer industry in South Africa, as well as a marginal effect on the broiler industry.
READ Poultry litter to biogas: adding more value to farm waste
"So far, the outbreak is contained to the one farm, and SAPA is closely monitoring the situation and will continue to engage with [the department] and other relevant stakeholders to contain the outbreak."
Although the department was currently conducting a tracing programme to determine the source of the outbreak, Steenhuisen said the role of migratory wild birds in the spread of the virus had previously been proven, and keeping poultry flocks in covered areas was recommended to avoid possible contamination.
Steenhuisen said the World Health Organization and the World Organisation for Animal Health had been advised of the outbreak, and had confirmed that the suspected strain of the virus was not dangerous to humans.
"Consumers are reminded that meat and eggs on [supermarket] shelves are safe for consumption as long as normal food-safety steps are followed when preparing meals," said Steenhuisen.