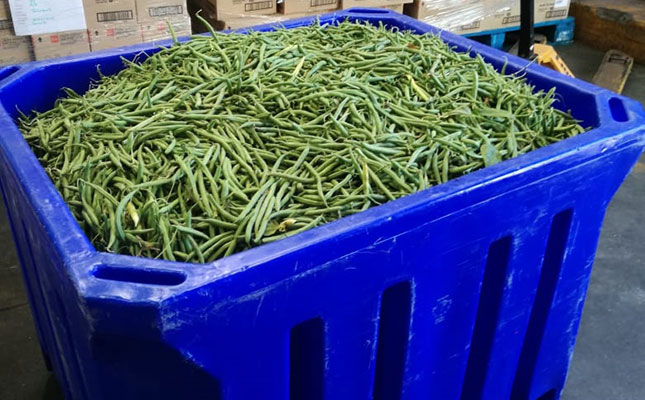 Over the past week, Western Cape farmers have donated tons of fresh produce to FoodForward SA, a non-profit organisation assisting communities experiencing food shortages during the lockdown for the coronavirus disease (COVID-19) global pandemic.
According to Jannie Strydom, CEO of Agri Western Cape, within the next few weeks, South Africa would have to deal with many communities affected by food shortages.
READ How urban agriculture can contribute to food security
"As one of the most important role players in the Western Cape, the agriculture sector accepts its critical role in the well-being of the province and all its residents. The donation of fresh produce is our contribution to assist our communities in this very difficult time and making a difference in people's lives."
Jeanne Boshoff, spokesperson for Agri Western Cape, said the association was expecting more donations over the next two weeks, which would mainly consist of deciduous fruit and vegetables, and would be passed on to Foodforward SA.

Andy du Plessis, managing director of FoodForward SA, welcomed the donations of fresh produce, saying this would greatly increase the nutritional value of the food support FoodForward SA provided.
According to Du Plessis, the organisation launched an appeal for R50 million in funds to enable it to provide more food to groups deemed at higher risk, such as the elderly and those with tuberculosis and HIV/AIDS, during the lockdown.
READ Coronavirus: Sharp increase in Spanish fresh produce prices
He told Farmer's Weekly that about R5,6 million in financial donations had been received to date, and close to R12 million in food donations would be received in the coming days.
"In the past few days, we have distributed R2,3 million worth of food to 281 beneficiary organisations," he said.
In Swellendam, the municipality also partnered with local citrus farmers to boost the nutrition and immunity levels of its residents.
According to the executive mayor of Swellendam, Nicholas Myburg, Swellenfruit Packing, Thornlands Pack House and Suider Pak together with Tangelo Citrus Estates, approached the municipality to donate about 30t of citrus fruit per week during the course of the national lockdown period.
Myburg explained that the citrus harvest was currently underway in the area, and every week fruit that did not meet export standards were distributed to the needy in the community.
"Citrus is an excellent source of vitamin C, and can play a vital role to boost immunity ahead of the winter season," said Myburg.
Meanwhile, the Sentraal-Suid Koöperasie and Southern Oil Limited also pledged support by making up food parcels containing basic necessities that would be distributed to those who had contracted the virus and needed to remain in self-isolation.
Visit foodforwardsa.org for information on donating to Foodforward SA's R50 million appeal.
WATCH: #PayFoodForward A tribute to the agri sector