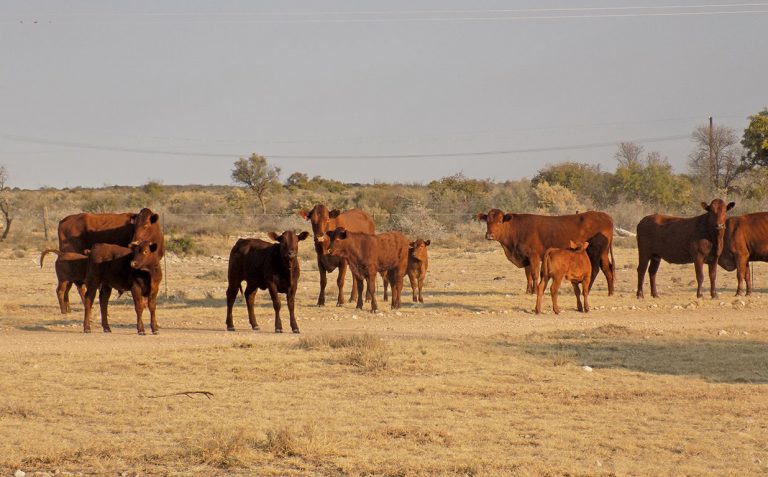 The South African Red Meat Producers' Organisation (RPO) has expressed serious concern about the announcement by the Ministry of Agriculture in Botswana that the country will be opening its borders to live cattle exports with immediate effect.
READ Botswana farmers want permanent ban of vegetable imports
This trade directive, issued by the Botswana government, would be in effect until 31 March 2020, and included exports to South Africa, according to Gerhard Schutte, CEO of the RPO.
He said that while this was permitted in terms of the free trade agreement between members of the South African Development Community (SADC), it could result in a drop in local prices, putting further financial pressure on local commercial and developing cattle farmers.
"South Africa's beef producers are already under tremendous pressure because of issues such as ongoing drought and ever decreasing profit margins. This unilateral decision by Botswana is, therefore, extremely disappointing," Schutte said.
READ Is fair trade a fool's paradise?
According to the directive, 30% of Botswana's national cattle herd was now earmarked for exports, in an effort to try and alleviate the plight of drought-stricken farmers in that country.
The Botswana Meat Corporation was also in the process of increasing exports of stored beef to South Africa, adding further pressure on the local beef production industry, Schutte said.
READ Tips for stress-free livestock transporting
The RPO assured local beef producers that it would ensure that the imports were conducted according to existing South African import regulations.
The importation of livestock from neighbouring countries for slaughter purposes were carried out in accordance with the guidelines set out by the World Organisation for Animal Health, which provided for, among other considerations, compulsory health certificates to ensure imported animals did not affect the country's disease status.
READ What butchers and abattoirs look for
The measures further stipulated that the exported animals needed to be sent directly to abattoirs and feedlots in South Africa for slaughter.
Meanwhile, the matter had also been raised with the Department of Agriculture, Land Reform, and Rural Development's director for animal health, Dr Mpho Maja.
Standard operational procedures between South Africa and Botswana still needed to be finalised and the RPO was one of the stakeholders in the process.
As such, the procedures would be established in consultation with the broader South African red meat industry, Schutte said.
Join Farmer's Weekly's WhatsApp news broadcasts.