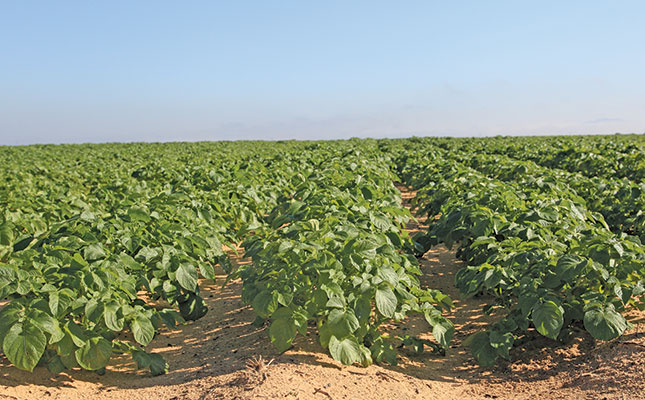 South Africa's potato production industry is set to gain from a settlement agreement approved recently by the Competition Tribunal (CompTrib).
This agreement, between Netherlands-based seed potato breeder, HZPC Holland (HZPC) and previous exclusive South African distributor of the company's popular Mondial variety, Wesgrow Potatoes (Wesgrow), will lead to greater competition on the market for the production and supply of this potato variety.
This was according to a statement by the CompTrib, that explained that the settlement agreement between HZPC and Wesgrow had been achieved, and approved, following allegations by the Competition Commission (CompCom) that the exclusivity of the two companies' previous business arrangement could be considered an anti-competitive practice.
"HZPC and Wesgrow do not admit to infringing the Competition Act and no administrative penalty has been imposed [on them by the CompTrib]. However, the companies have provided several undertakings in terms of which they will give other [South African] professional [potato] seed growers access to the [Mondial] varietal, and will not restrict their customers from saving [and replanting] seed."
According to the statement, the agreement included:
That for three years, Wesgrow would supply Mondial variety plantlets to other South African professional seed potato growers, seed banks, laboratories and tissue culture facilities, at cost price.
Wesgrow's and, where applicable, HZPC's obligation to supply Mondial variety plantlets to other South African entities will be a once-off action, where after it would be the responsibility of these other entities to propagate and maintain their own genetic material of the Mondial potato variety.
Wesgrow would not prohibit its customers from saving seed of the Mondial variety and then planting this seed for commercial gain.
Wesgrow would not require its customers to pay royalties to the company for their use of the Mondial potato variety.
A KwaZulu-Natal potato farmer, who spoke to Farmer's Weekly on condition of anonymity, welcomed the settlement agreement.
"Wesgrow had a monopoly [on the Mondial variety] and called the shots. There will now be greater availability of Mondial seed potatoes for commercial growers. While not good for seed potato growers, the price of Mondial seed potatoes may also come down and also benefit commercial growers," he said.
Dr André Jooste, CEO of Potatoes South Africa, declined Farmer's Weekly's request for comment.