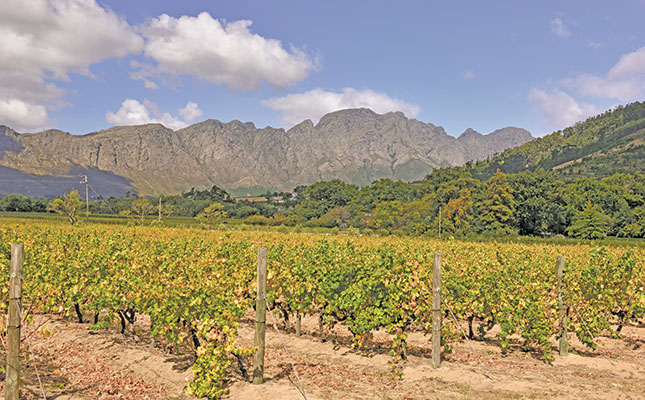 Wine producers looking to expand their export footprint over the next three years should look at countries elsewhere in Africa, where tourism is booming. This was according to Hein Koegelenberg, CEO of La Motte Wine Estate and Leopard's Leap Family Vineyards.
Koegelenberg said trade in general was under pressure in the US and Europe, due to the constrained global economy along with widespread logistical challenges, with pressure
likely to mount on the back of the Russia-Ukraine conflict and resultant sanctions.
Trade with countries in the Far East had also not returned to normal, with various countries still enforcing trade restrictions to contain the COVID-19 pandemic. Against this background, Koegelenberg said he foresaw that tourism to East African countries, such as Kenya and Tanzania, would grow, which in turn would increase the demand for good food
and wine in these regions.
"The great benefit of these countries is that they already have systems in place to facilitate trade, unlike some of the 'mining countries', such as Angola, where government regulations make it difficult to move money out of the country," he said.
He added that South Africa was in an excellent position to cash in on these opportunities. Exports to African countries in general were starting to recover from the negative impact of COVID-19-related trade restrictions and the drought experienced from 2015 to 2018.
According to South African Wine Industry Information and Systems (SAWIS), still and sparkling wine exports to other African countries increased from about 15,5 million litres in 2020 to 23,4 million litres in 2021. In 2019, exports amounted to 16,3 million litres, which was down 20% on the previous year because of the drought.
This resulted in a 24% decline in overall exports that year. SAWIS counted Nigeria, Kenya and Tanzania among South Africa's top 25 export countries in 2021.
Between 2020 and 2021, volumes traded with Nigeria increased from 1,9 million to 6,6 million litres, while Kenya's volumes increased from 3,5 million to 4,8 million litres, and Tanzania's from 2,2 million to 3,4 million litres.
Matome Mbatha, Wine of South Africa's (WoSA) African market manager, ascribed the growth in exports to Nigeria to the economic recovery of the region.
"The economic downturn that started in 2017 impacted negatively on working relationships
between traders, and resulted in some trade agreements not being honoured."
He said he anticipated increased exports to Nigeria due to its large market for wine and the generic marketing that WoSA was doing there. The biggest challenge on this market was the long and costly product registration process required by Nigeria's National Agency for Food and Drug Administration and Control.
Mbatha said South African wine exports to Kenya and Tanzania were growing fast in volume and value, due to the growing knowledge base of South African wines fuelled by WoSA's generic training and awareness campaigns.