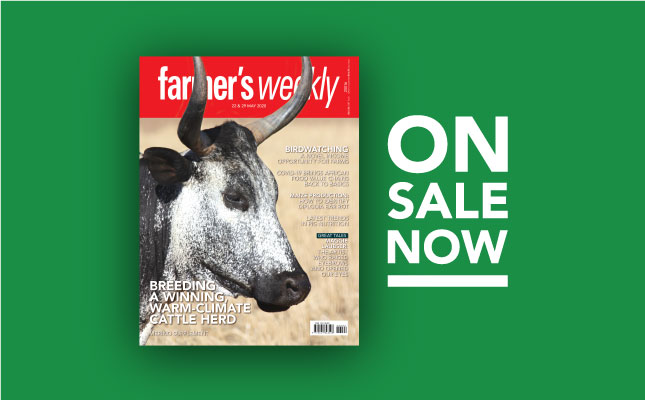 In the latest episode of the Weekly Wrap podcast Farmer's Weekly editor Denene Erasmus and journalist Sabrina Dean give listeners a preview of the top news and feature articles from the 22 & 29 May double issue of Farmer's Weekly.
The magazine will be on shelf from Monday, 18 May until the end of May.
Top news stories in this issue include an update on the outlook for wheat supplies given certain export quotas imposed by countries in the Black Sea Region.
SUBSCRIBE TO THE DIGITAL MAGAZINE
While industry players said there was no real concern that the implementation of an export quota by a country such as Russia would affect South Africa's ability to secure supplies, there could however be cost implications.

The news section also features a profile on Dr Jeanne Tarrant of the Endangered Wildlife Trust's Threatened Amphibian Programme who has just won a prestigious international Whitley Award for her amphibian conservation work.
READ More than 1 500 complaints filed of food price gouging
One of the features discussed in this episode is a guest opinion piece by Roux Wildenboer, head of agriculture at Absa Corporate and Investment Banking, in which he writes that among the lessons the farming sector needs to learn from the COVID-19 crisis is that food consumption patterns will most likely change in many African countries.
Due to economic hardship, it is expected that expenditure will increasingly be aimed at basic foodstuffs, and more expensive food will, on aggregate, represent a smaller portion of the expenditure basket.
Erasmus also discusses the technical crop feature in the 22 & 29 May issue which focusses on the identification, prevention and treatment of diplodia ear rot on maize.
Listen to the podcast now:
Episode 11. 22 May – The Weekly Wrap