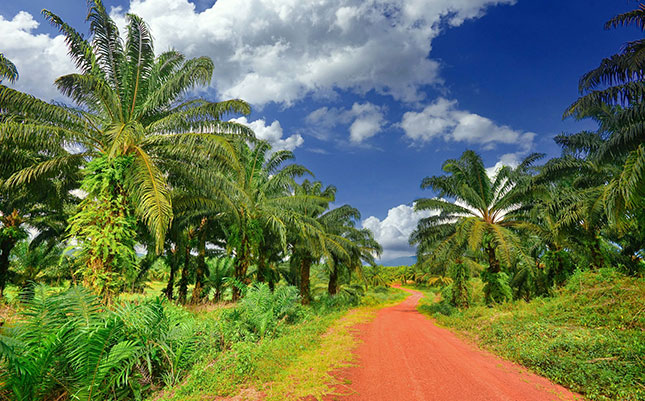 The global edible oil market has reacted with shock to Indonesia's unexpected ban on palm oil exports in the week of 25 April.
This after edible oil products already reached record-high prices this year, creating alarm among major importers and threatening to destabilise the international vegetable oil market.
Vegetable oils were among a number of staple food items that had seen prices hit record highs in recent weeks, as a result of the Russia-Ukraine conflict, according to the Food and Agriculture Organization of the United Nations.
The most popular edible oils in the world are palm oil, soya bean oil, canola oil and sunflower oil.
However, palm oil was produced on the largest scale of all edible oils, and was also the most consumed and traded edible oil in the world, accounting for about 40% of the supply of the top four varieties, Reuters reported.
It was also used in the manufacture of many products including biscuits, margarine, laundry detergents, chocolate, and cosmetics.
According to the US Department of Agriculture (USDA), it was expected that about 77 million tons of palm oil would be produced this year, with Indonesia being the top producer, exporter and consumer of palm oil, accounting for around 60% of total supply.
The second-largest supplier was Malaysia, with about a 25% share of global supply, while India was the top palm oil importer, with China, Pakistan, Bangladesh, Egypt and Kenya being other major buyers.
Global palm oil production fell sharply in 2020 and 2021 due to a decline in the number of migrant labourers working on plantations across Southeast Asia as a result of the COVID-19 pandemic, which led to a reduction in fruit bunch collection and lower fertiliser applications for trees, the USDA said.
Between late January and mid-March, Indonesian authorities had already restricted exports of palm oil in an attempt to control domestic cooking oil prices.
According to AFP, the country was facing a domestic shortage of cooking oil amid soaring prices, with consumers in several cities queuing for hours at distribution centres to buy it at subsidised rates.
Indonesian authorities had expressed fears that the palm oil scarcity and rising costs could lead to social tension, and as a result was securing supplies of the product.
"All products, including crude palm oil, are covered by the Ministry of Trade's regulation and will be enforced," said coordinating minister for economic affairs, Airlangga Hartarto.
President Joko Widodo said in a statement that supplying the country's 270 million residents was the "highest priority" of the government.
"As the world's largest palm oil producer, it is ironic that we are having difficulties getting cooking oil," he said.
The months-long shortage had been exacerbated by poor regulation and producers who were reluctant to sell to local consumers due to high international prices, which made exports more profitable, according to AFP.