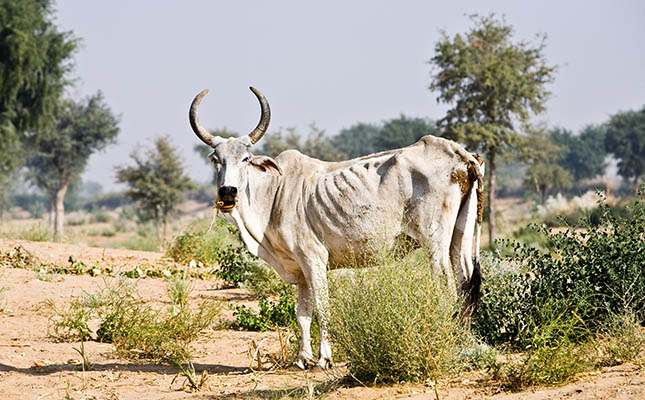 Now that the monsoon season has finally started in India, the Indian Metrological Department (IMD) has issued a red alert for torrential rain in parts of Madhya Pradesh, Odisha, Telangana, Maharashtra and Chhattisgarh.
However, the delay in the monsoon season has dealt the country's economy a further blow, and there are fears that low rainfall could push millions of drought-stricken people to leave their villages and move to the cities, severely affecting agricultural production in Asia's third-biggest economy.
The significant delay in the monsoon season has resulted in 37% below-normal rainfall countrywide by the end of June.
In a statement, the IMD said that the month of June was the driest for the past five years. The country received about 70% of its annual rainfall during the monsoon season, with more than half of the country's arable land being dryland, the statement said.
In the northern state of Uttar Pradesh, June's monsoon rainfall rate was lower by as much as 61% compared with the national average for the month.
India's agriculture sector accounted for about 15% of the country's US$2,6 trillion (about R36,6 trillion) economy, and employed an estimated half of India's 1,3 billion people.
According to agricultural analysts, July and August would be the most crucial months for crop planting as the lack of rain in June delayed the start of the season.
Conditions were likely to become favourable as the monsoon advanced, with rainfall likely to fill empty reservoirs needed to prepare farmland for planting.
The next couple of weeks would be crucial for the country's agricultural sector, as any further rain shortfall could further impact upcoming harvests, according to the Indian farming ministry, which indicated that the planting of crops was down an estimated 10% year-on-year.
According to the Indian Sugar Mills Association, it was estimated that sugar production in the 2019/2020 season would decline 19,6% compared with 2018/2019, based on satellite images from the latter part of June.