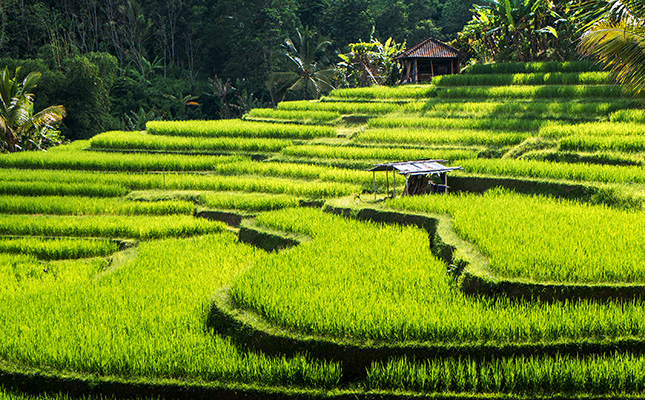 Harvests in Indonesia's agriculture sector are on the verge of failure, especially the rice production sector, as severe drought conditions threaten the region.
Some regions on Java Island have been without rain for more than 60 days, during a period when the island traditionally receives heavy rainfall. Rainfall occurs on average for 167 days of the year.
Indonesian President Joko Widodo previously ordered cabinet ministers and regional heads to take action to avoid crop failures.
The Indonesian government had thus announced that it was preparing to carry out cloud-seeding in an effort to trigger rainfall to prevent harvest failures and forest fires, according to the country's national disaster mitigation agency.
"We have to conduct weather modifications and construct wells, while the Forestry and Environment Ministry needs to monitor potential hot spots to prevent forest and bush fires," according to the spokesperson of the agency Agus Wibowo.
Cloud-seeding is the process whereby dry ice or silver iodide is released into the upper part of clouds in an attempt to stimulate the precipitation process and form rain.
The agency released a report in late July that indicated about 20 270ha of agricultural crops were at risk of failure as a result of the drought.
Wibowo said the country could suffer significant economic losses if the drought was not broken, resulting in harvest failures.
"Our priority is to maintain stability of food supply in Indonesia and avoid a drastic drop in production, which could result in a huge amount of imports."
The government would establish two bases for the operation, one in the country's capital Jakarta and another in Kupang in East Nusa Tenggara province. The operation would focus on Java Island, Bali, West Nusa Tenggara, and East Nusa Tenggara provinces.
The extreme dry conditions experienced this year was the result of a mild El Niño weather pattern, said Fachri Radjab of Indonesia's meteorology and geophysics agency.
These actions were being undertaken in preparation for the peak period of the dry season, which was expected to occur from mid-August to mid-September, he said.