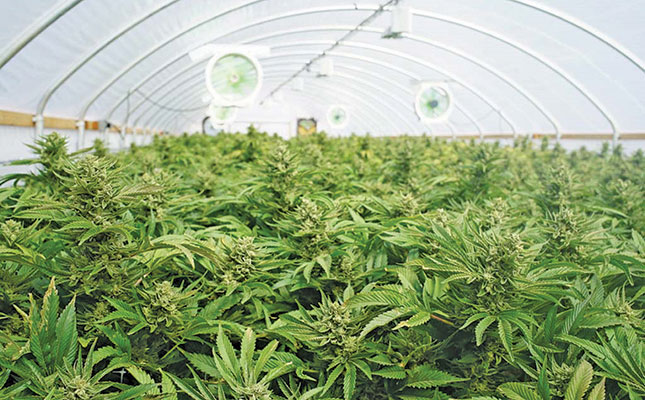 As the world finds itself facing a sharp economic downturn due to the coronavirus disease (COVID-19) pandemic, access to capital will continue to be a challenge for the cannabis industry.
This was the view expressed by several investors in the cannabis industry during a recent Cannatech webinar.
READ South Africa's tobacco value chain hits back at cigarette ban
"There have been various stresses on the industry from a no-funding standpoint, and I think it will only continue into the COVID-19 environment," said William Muecke, co-founding managing member of Artemis Growth Partners, a private equity platform dedicated to investing in the cannabis industry.
Though the environment was currently tough, Muecke stressed that the fundamentals of cannabis demand were still strong, and secular trends for the legalisation of the commodity were still moving forward.

"This is still a tremendous time to get into the cannabis industry, as the long-term [outlook] is still very positive."
During the webinar, Muecke also shed some light on some of the considerations investors in a potential South African cannabis industry needed to keep in mind. He said investors would have to be clear about where in the value chain they positioned themselves, and what specifically they were addressing.
READ Cannabis production could outpace demand – new report
He cautioned against simply focusing on the wholesale of cannabis as biomass, since its value would quickly be lost as increased supplies came online.
He highlighted the importance of finding a place on the local market where potential cannabis entrepreneurs could add value while building and protecting margins.
He added that in this regard, entrepreneurs needed to ask themselves what need they were addressing, and how they could build a defensible marketing strategy around it.
Matthew Nordgren, CEO and founder of ARCADIAN Fund, a private equity firm that invested in mid- to late-stage cannabis production companies, reiterated Muecke's sentiments, pointing out that investors were starting to move in a different direction along the value chain.
"Deals that are generating more revenue and scale are starting to get more attention," he said.
According to Nordgren, cannabis had been in strong demand during the COVID-19 pandemic, and he believed that the current situation could bring many opportunities for the cannabis industry as an emerging sector.