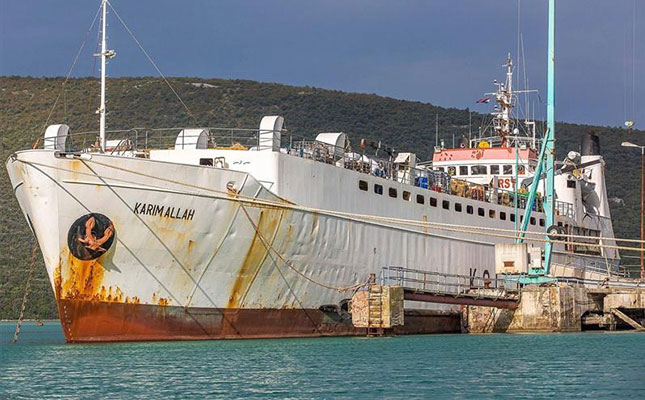 More than 850 head of cattle are to be culled after spending more than two months aboard a ship adrift in the Mediterranean Sea, as they are no longer deemed fit to be transported to their destination, according to Spain's Ministry of Agriculture, Fisheries and Food.
The livestock cargo ship Karim Allah carrying the cattle returned to the port of Cartagena in Spain from which it originally embarked for Turkey, after Turkish authorities barred it from entering that country and suspended live animal imports from Spain.
READ No such thing as 'ethical' live sheep exports, says NSPCA
This followed a recent bovine bluetongue disease outbreak in Spain's Huesca province, according to the Independent.
The shipment was also rejected by several other countries including Libya as it drifted through the Mediterranean Sea before returning to Cartagena.
Reuters reported that a confidential veterinarians' report concluded that the animals had suffered due to the lengthy journey, and euthanasia would be the best solution for their health and welfare.
The report did not state whether the cattle had tested positive for bluetongue disease.
The Spanish agriculture ministry confirmed the report's findings and said in a statement that the ship's owners should cull the cattle.
READ Shocking footage of live sheep exports from Australia
"They should proceed to isolate and slaughter the animals in accordance with the applicable regulations and, in the case of not doing so, the ministry will do it in a [subsidised] way."
Miquel Masramon, a lawyer representing the ship owner Talia Shipping Line, called for samples taken from the animals and impounded by authorities to be returned so they could be tested for bluetongue disease.
According to Masramon, "[The report] does not mention any serious diseases that explain why these animals must be destroyed."