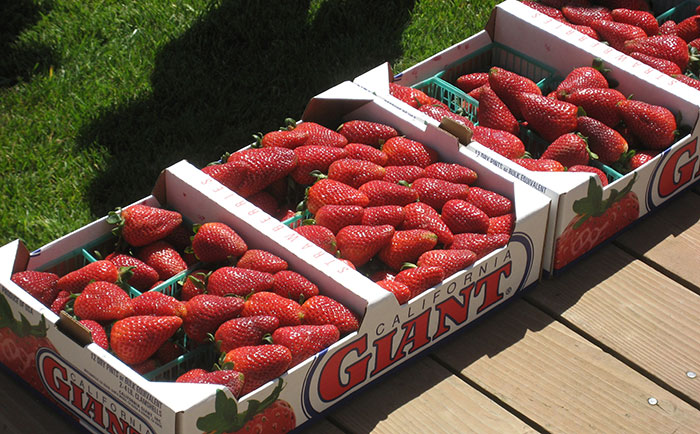 Kirk Larson and Douglas Shaw had resigned from the UC Davis in 2014, and established their own company, California Berry Cultivars (CBC), in Orange County.
After leaving the University, Larson and Shaw had attempted to obtain licenses from the UC Davis to use the breeding plants, but the university had refused.
This led to Larson and Shaw suing the UC Davis for "breach of contract, conversion, breach of fiduciary duty, breach of implied covenant of good faith and fair dealing, and unfair competition".
During a five-day trial in San Francisco, the UC Davis accused Larson and Shaw of taking some of UC Davis' patented breeding plants to Spain, crossbreeding them and then returning the seeds to California for commercial use.
The court heard evidence from Stephen Dellaporta, professor of molecular, cellular and developmental biology at Yale University, who conducted DNA analysis on CBC plants grown in California from the seeds Shaw and Larson had produced in Spain.
He said that 99% of the genetic diversity of UC Davis patented varieties were captured by CBC's breeding activities.
"Also, CBC's seedlings contain genetic material from five university-patented varieties that had not been released at the time they were bred, and 19 that had never been released," Dellaporta testified.
The jurors unanimously ruled that Shaw and Larson had willfully infringed on UC Davis patents, breached duties of loyalty and fiduciary duty, and used plant material owned by the UC Davis public strawberry breeding programme to develop berries for CBC without the university's consent.
Helene Dillard, dean of the UC Davis College of Agricultural and Environmental Sciences, said that the jury's decision was good news for public strawberry breeding at the University.
"Our revitalised public strawberry breeding programme will continue to develop affordable, high-quality varieties and train the next generation of breeders to serve every strawberry farmer, shipper, processor, and consumer," Dillard said.
Meanwhile, Prof Steve Knapp, who heads the UC Davis strawberry breeding programme, said that the UC was working on several new varieties, which focus on improved yield, flavour, shelf life, production efficiency, and disease resistance.