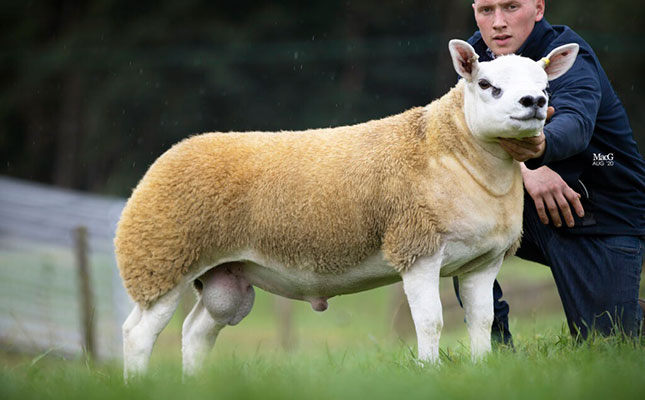 "We knew it was going to be something really special. He was just an outstanding animal, backed up by all the best genetics. There were about seven or eight people who really, really wanted him and that's what led to the price.
"Every once in a while, something special comes along, and yesterday an extra special Texel turned up," one of the buyers, Jeff Aiken, told The Guardian.
READ Beefmaster bull sold for SA record of R1,1 million
Aiken was one of three breeders who secured the purchase of the six-and-a-half month old Texel ram lamb, Sportsmans Double Diamond, during the Scottish National Texel Sale, following a long bidding war between rival consortiums, which eventually ended at the £367 500 (about R8 million) sale price.
The lamb came from the Sportsman flock of Charlie Boden in Cheshire in the UK.
The breed originally came from the Netherlands, but Double Diamond was embryo-bred and raised on a farm in England and sired by the Lanark champion from last year, Garngour Craftsman and Plasucha Big Gun.
The British Texel Society reported that Double Diamond carried an index in the top 1% of the breed, with the breed renowned for its extreme muscling and high lean meat yields.
READ Reasons behind SA's high bull prices under scrutiny
Its popularity often sees animals with elite genetics sell for five figure prices, and occasionally for six figure, according to the British Texel Sheep Society.
British Texels dominated the UK sheep industry, with a 27% share of the ram market, according to the 2012 EBLEX British Sheep Breed Survey.
Double Diamond was the subject of "much pre-sale speculation," and was called "a crowd puller from the moment he set foot in the market", the society said on its website.