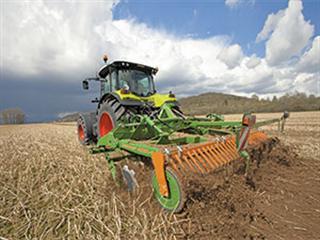 German company Amazone is at the forefront of providing specialised implements to help farmers improve productivity. South African distributor Falcon Agricultural Equipment reports a huge increase in local sales of, particularly, the Amazone ZA-M Ultra ProfiS Hydro spreader, ZG-B bulk spreader and UX trailed sprayer. This year, the focus for Amazone in SA will be on soil tillage implements, power harrows and rotary cultivators.
Amazone's Catros compact disc harrows have already attracted the interest of farmers in the Northern Cape. Featuring low fuel consumption and low wear, they're easy to pull, allowing high speeds, while still ensuring top quality work. They are suited for fast, shallow and intensive mixing of stubble and operate blockage free even with high amounts of surface straw.
They are also ideal for the incorporation of maize straw as well as stubble, the loosening up of grassland or fallow land, seedbed preparation and the incorporation of organic manure. The range includes mounted and trailed machines. Working widths range from 3m to 7,5m.
Increased accuracy
The ZA-M Ultra ProfiS Hydro spreads fertiliser, seed and slug pellets. With its online weighing system, no calibration is required. It has an automatic spread-rate control and automatic section control with auto on/off control at the headland. GPS switch-ready, it is compatible with most third-party systems. The disc drive is electro-hydraulically regulated and operates independently of the PTO and engine speed, leading to increased accuracy.
Big, very big
The UX6200 is one of the largest trailed sprayers sold locally. It has a tank capacity of 6 600l and a boom width of 40m. This is the longest L-boom fitted with LED single-nozzle lighting across its entire length. This makes it possible to spray at night when conditions are calmer. The hydraulic pump drive (no PTO) is also a first for SA farmers.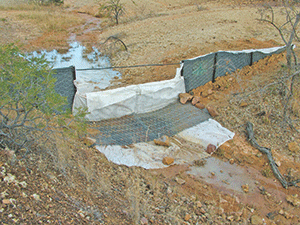 A light boom operating on a UX11200.
Extremely popular
The ZG-B bulk spreaders' hopper capacities range from 5 500l to 8 200l, with working widths from 10m to 52m. They can spread fertiliser, seed, slug pellets and lime. Five different configurations are available: the ZG-B entry level model; the ZG-B Super with mechanical ground-wheel drive; the ZG-B Drive with electro-hydraulic metering system and Amatron 3; and the ZG-B Ultra Hydro with ZA-M Hydro metering system, Amatron 3 and GPS-Switch function. All models offer the highest possible spreading accuracy, maximum reliability and are easy and convenient to operate. Local sales have increased tremendously.