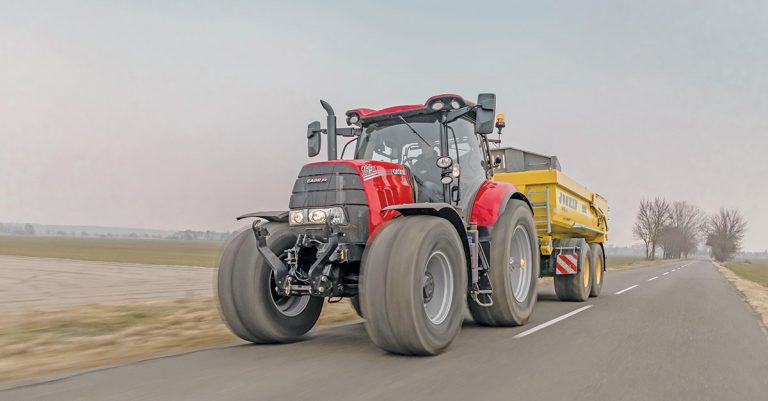 Case IH tractors produced at CNH Industrial's plant in St Valentin, Austria, now come with upgraded paint finishes that are tougher and more rust-resistant than ever.
These improvements are due to a €1,1 million (R19,5 million) investment in new pre-treatment and paint shop facilities at the factory.
The initiative was driven by customer demand for robust paint and corrosion resistance, identified in ongoing market research. Working with 24 specialist suppliers and partners, the factory came up with a menu of solutions before, during and after the painting process.
Together, they produce a higher-gloss finish that resists scratching, cracking and rusting, while adhering more tightly to the metal's surfaces.
Significantly higher pre-washing and preheating temperatures are key to the new finishes. Each tractor is now dried at 110°C, up from 60°C, and stays in the oven three times longer.
The initial pre-wash temperature has gone from between 30°C and 40°C to between 55°C and 60°C, with a fivefold increase in nozzle pressure.
"Getting the tractor absolutely perfect to receive its paint finish is vital," says plant manager Hannes Woegerbauer.
"After the improved pre-wash, we now have a separate rinsing process to remove excessive detergent, and a new preheating booth that removes every molecule of moisture and warms the tractor to the perfect temperature.
"As a result, the paint is also dried from the inside out, making it more stable, with much better adhesion and rust prevention."
Work started on the changes to the working production line in November 2019, and the first tractors passed through in August 2020.
"We're really grateful to our specialist partners who have helped us put these new systems in place, while having to work around all the challenges of COVID-19," says Woegerbauer.
"Our customers are already seeing the benefits on their new tractors as they use them on their farms across the globe."