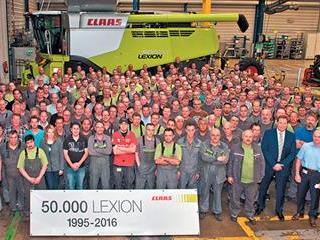 Claas introduced the first Lexions in 1995 after almost a decade of development. The 400-series provided farmers with increased levels of performance.
The APS threshing system with its new 600mm drum was combined with the Roto Plus residual grain separation system. This resulted in the now well-proven APS Hybrid system.
Six years later, the 10 000th large combine harvester, a 311kW Lexion 480 with rubber tracks and a potential harvesting capacity of 40t/hour came off the assembly line, confirming the worldwide popularity of the high-capacity Lexion.
In 2003, further developments resulted in the introduction of the Lexion 500-series with even greater harvesting capacity and features such as adjustable rotor flaps for adapting the separation area for different crops and a quick stop to protect the headers. Only two years later, Claas launched the 600-series, with a harvesting capacity of up to 70t/hour.
In 2010, production of the even larger-capacity 700-series commenced. These machines have a road speed of 40km/h and can work with headers up to 12,3m. They have high-performance software that documents the harvesting process and provides accurate information to the driver.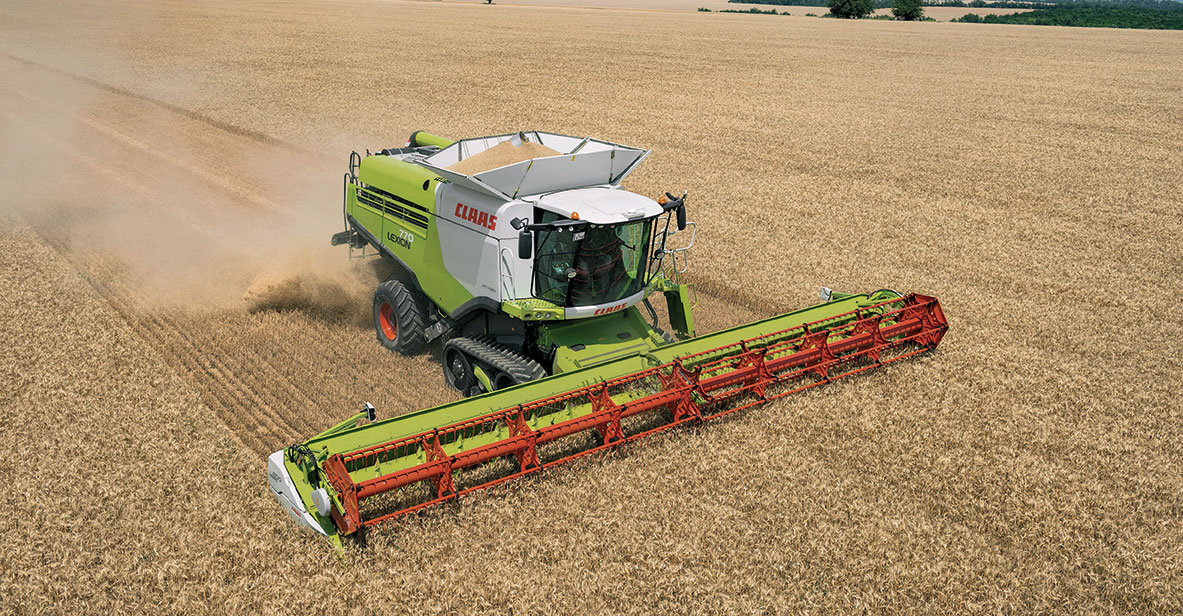 Lexion 770 on 'Terra Track' rubber tracks with 12,3m header.
At the same time, the cabs set new levels of driver comfort and convenience: they were fitted with the integrated on-board CEBIS computer, GPS Pilot and LASER Pilot steering systems, allowing the operator to concentrate on threshing performance.
The Lexion 780 set a new milestone in the history of combine harvesters in 2013; it was equipped with the enormous 13 550l grain tank as well as with the integrated CEMOS automatic driver assistance system. The software controls specific default parameters set by the farmer and, after a short time, finds the optimal settings for the threshing systems.
These are checked every second during the course of the day and adapted continuously to suit changing harvesting conditions.
The Lexion 700, now featuring a 4D cleaning system and an automatic crop flow control system, received a 'Machine of the Year' award at the 2015 Agritechnica Show.
Joe Spencer is the mechanisation editor of Farmer's Weekly.