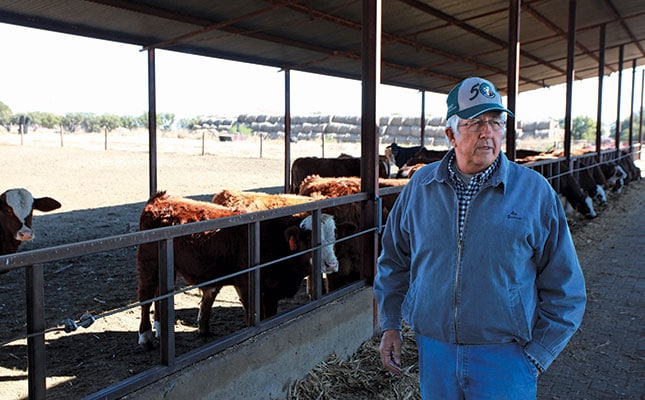 How was business in 2015?
Although we had below- average rain on the Highveld, the production of red meat wasn't as influenced as grains. Weaner prices were slightly higher than in 2014, with the demand for good-quality breeding cows and bulls still good.
What challenges will 2016 hold for stud breeders?
Because we may again have a below-average rainfall in 2016, it will be a good time to consolidate – select strictly within your herd and keep only the best breeding material. This will ensure enough forage for top producers. Long-term success with a stud herd (and commercial herd) is based on ample forage throughout the year.
What opportunities will 2016 hold for stud breeders?
Stud breeders must use the best genetics available to them, as well as resources such as BLUP breed values and genomic analysis. They must ensure that they remain in contact with buyers because satisfied buyers are the best and cheapest form of advertising. They must also assure exposure for their herd by taking part in exhibitions, farmers' days and different herd competitions.
How will you sustain and increase profits in 2016?
Because those in agriculture are price takers, which means that the market determines our prices, there are only two ways to increase profit – to be more effective and productive, and to keep costs as low as possible without curbing production.

What challenges do you think 2016 holds for SA agriculture?
There are a lot of external uncertainties in agriculture. Farming is, however, an occupation that has always been filled with challenges and uncertainty. I believe every farmer must keep on being as effective as possible.