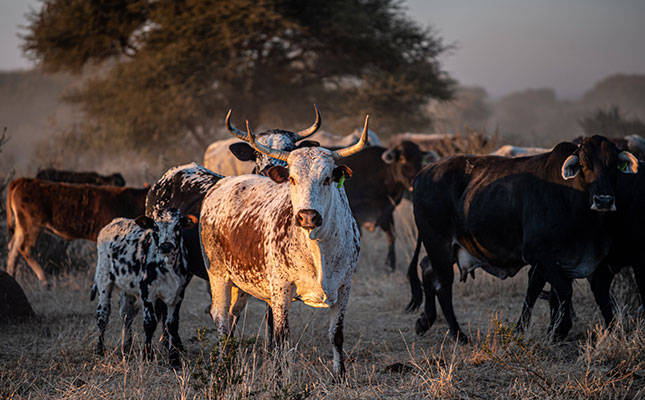 Since minimal information has been shared regarding the current foot-and-mouth disease (FMD) outbreaks in South Africa, industry players are warning that vigilance is now more critical than ever.
"There is a perception that FMD no longer poses a threat, but the reality is that the disease is still rife across the country," says veterinary surgeon Dr Shaun Morris. "What we are seeing on the ground is evidence of disease; it's a massive problem."
READ Animal health: putting together a first-aid kit for livestock
Morris says the predominant strain of the virus in circulation is the SAT 3 virus, based on serology results. "The problem is that the virus presents with very mild clinical signs in cattle that are exposed to the virus, and if a farmer is unaware of what to look for, the disease may go unnoticed in his or her cattle."
The dire need for control
Roelie van Reenen, supply chain executive at Beefmaster Group, says that if FMD is not brought under control, the ramifications for the entire industry are dire.
"The threat that FMD poses to the cattle industry is tremendous. All industry role players need to take their responsibility seriously and help to limit the spread of the disease as much as possible, as we cannot expect government authorities alone to clamp down on it. We simply have to stop it from spreading further," he says.
Van Reenen advises that one way to do this is to limit the movement of cattle and, when buying animals, to insist on veterinary inspections and sign-off. He adds that the provincial veterinary departments are conducting ongoing surveillance to try to ascertain how far and wide the disease has spread, as this information will aid all parties in the control of "a disease that is certainly not under control at this stage".
He says that many industry role players have already gone to great lengths at feedlots and farms to try to limit or prevent FMD outbreaks through the installation of bubble or isolation hubs, for example, but that there is the opportunity to do more.
READ Protect your animals against foot-and-mouth disease
"When buying cattle from large gatherings, one way to mitigate a potential disease outbreak is to insist on the implementation of biosecurity measures. This may include quarantining the animals for a minimum of 28 days," he explains.
Van Reenen adds that the biggest challenge to the control of FMD is complacency: "We cannot continue to do business without having robust biosecurity in place. It's no longer good enough to simply rely on relationships or history and to say 'I know where my cattle comes from because I've been buying from this place for many years'. No one is safe from FMD, and the only way we are going to tackle it is if we accept that fact that we need to have strict measures in place."
"The beef industry has been focused on opening up new markets for our products over the last few years. We cannot afford to lose these export markets, as well as potential new ones, because of the risk of FMD," he concludes.