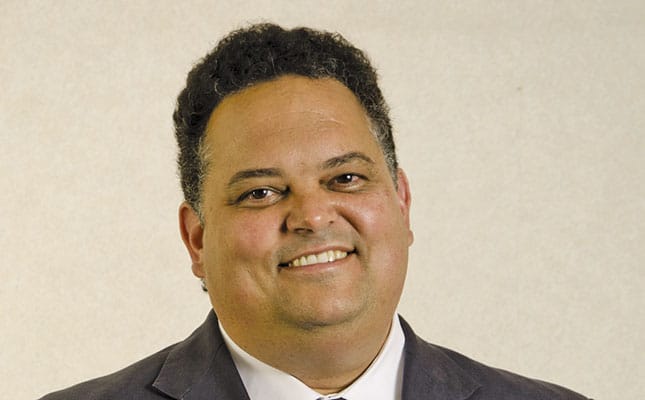 How widespread is Illovo's involvement in the rest of Africa?
We operate in Malawi, Zambia, Swaziland, Mozambique and Tanzania. Our operations include sugar production, sugarcane growing, the production of furfural, ethanol and potable alcohol, and electricity-from-bagasse co-generation.
The domestic sugar markets in our operating countries are the bedrock of Illovo's sugar sales. But we also export sugar to Namibia, Botswana, Zimbabwe, the Democratic Republic of Congo, Rwanda, Burundi, Uganda and Kenya. Additionally, we produce raw and refined sugar for the EU, USA and world markets.
READ:Mooted sugar tax is bitter news for industry
What kind of figures are we looking at?
The Illovo Group employs 12 650 permanent and about 18 000 seasonal employees. Illovo farms about 65 000ha of its own land; its partners add another 104 000ha to this. The group posted a R1,6 billion operating profit for the six months to September 2013. Over the same period, we crushed 11,7 million tons of sugarcane and produced 1,4 million tons of sugar.
What are the benefits for Illovo?
Global sugar demand has grown consistently at around 2% annually for decades. Africa's sugar demand is growing at 3,6% annually and the continent will need an additional six million tons by 2020. Being primarily a sugar producer gives Illovo good agricultural platforms from which to take advantage of various opportunities. Not only are our domestic sugar markets generally strong, but our downstream businesses have also helped the Illovo Group weather unfavourable sugar prices. These businesses are diversifying our revenue line and allowing Illovo to earn foreign currency. When sugar prices are good, the Illovo Group does very well financially. So we stay as close as possible to our core business, supplying high-demand products that we are good at producing.
How does Illovo intend to improve its position in Africa?
The group's management structure is aiming to provide the benefits of economies of scale in unique service areas for each of Illovo's operating countries. For example, here at group level, we have group legal counsel, procurement and technical services for our operating countries. Starting in Zambia, we've also initiated our Continuous Improvement initiative to engage our people and drive efficiency improvements in the Illovo Group.
The results in Zambia were quite amazing. Even at sugarcane field level, there've been significant improvements in efficiencies and cost-saving. The initiative is now across the Illovo Group at all levels of operation and is up-skilling people not only for the group's benefit but for their own too. We'll also continue to look for other sugar opportunities in Africa.
Are sugar imports affecting Illovo's profitability?
Even with its strong domestic sugar markets, Illovo can still be affected by significantly low world sugar prices. At current levels, the differentials between our domestic sugar pricing and the price at which sugar can be imported into our markets is so great that the incentive for illegal sugar trade and imports increases.
We've been really affected by sugar imports into our SA and Tanzanian markets. Much of this sugar is produced in Brazil, and is bought at low world market prices by third parties, who then move it into foreign markets. The world sugar price is so low that it doesn't even meet our costs of production, which are among the lowest in the world.
What is the current world price for sugar?
The current world sugar price of about 16 USc/ lb (R3,81/kg) is a bit low. Ideally, it should be at least 22 to 23 US cents to start covering the production costs of the lowest-cost countries. The world sugar price is a dumped market price where the surpluses end up and get traded.
What is the SA sugar industry doing about cheap imports?
It currently doesn't have effective sugar import protection like other sugar-producing countries. The industry has applied to the International Trade Administration Commission (ITAC) for a revised dollar-based reference price on sugar imports. We're hoping to hear the results soon. But sugar imports have continued to flood in, with 160 000t imported into South Africa in the past two months.
The country's average monthly sugar consumption is around 125 000t or 1,6 million tons a year and exports are typically about 400 000t to 500 000t of sugar annually. The imports force South Africa's sugar industry to export onto the low world sugar market price. It's important to note that there are about one million people who directly and indirectly depend on the country's sugar industry for their income.
What role has Illovo played in achieving transformation in the SA sugar industry?
Government has adopted the land reform model developed by our people at Illovo's Sezela sugar mill and is driving its adoption elsewhere in SA agriculture. Illovo SA is currently a Level 3 Broad-Based Black Economic Empowerment company. Since 1996, it has sold most of its SA sugarcane farms for land reform. Nowadays only 5% of the total sugarcane throughput in our SA mills is from our own land.
Illovo also has its own extension services that help our previously disadvantaged farmers to maintain, or even improve, their production. I think that Illovo is also leading the way in South Africa in strengthening the relationships it has with its sugarcane-supplying growers. We've formed the Illovo Growers' Forum that we believe may be a forerunner to a similar sugar industry-wide structure. It provides a platform where concerns raised by either us or our sugarcane suppliers can be addressed for mutual benefit.
Illovo has also appointed grower-director representation on the SA company board and these two grower-elected representatives have access to our operational and financial records.
What are Illovo's views on renewable energy policies in South Africa?
Our Ubombo Sugar Mill in Swaziland is in full electricity-from-bagasse co-generation production. Illovo sells this renewably produced electricity into Swaziland's national power grid. What makes this operation different from similar potential plans for SA sugar mills is that this mill's co-generation capacity was part of a general capacity expansion package. It might not have been economically feasible for us to have developed Ubombo's co-generation capacity as a stand-alone project.
Illovo looks at renewable energy production at a group level and not just in context of our SA operations. So we are initially focusing on opportunities to co-generate sufficient electricity for all our own operations before we consider selling excess electricity. Illovo produces 91% of its energy requirements from renewable resources. We've conducted economic impact assessments at two of our mills here in anticipation of what could be a favourable tariff for our co-generated electricity sold into the national grid.
And your views on South Africa's biofuels policy?
We've just seen the draft government regulations on pricing and other aspects around biofuels. I feel they are well thought-through if one considers all the things that government is trying to achieve with biofuels. I like the idea of the equalising fund, where government says there will be a particular price formula for a biofuel manufactured from a particular feedstock crop. The manufacturers of a particular feedstock crop-to-biofuel will get an equalising subsidy to put a cap and a collar on their capital returns. We're currently participating in the SA Sugar Association's engagement with government on this policy process.
Phone Chris Fitz-Gerald at 031 508 4300 or email [email protected]a. Visit www.illovosugar.com.
This article was originally published in the 7 March 2014 issue of Farmer's Weekly.