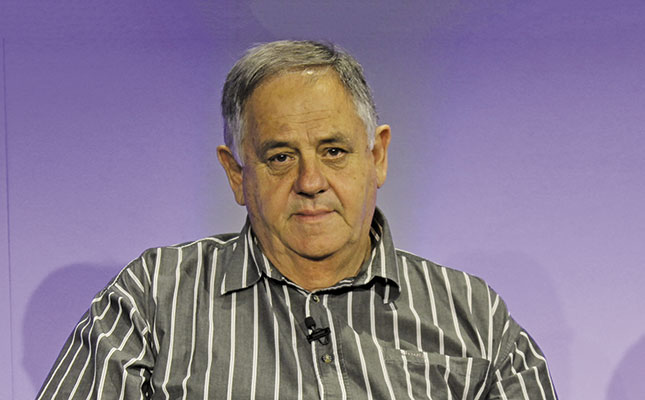 Let's start with the drought. How much damage has been caused to the KwaZulu-Natal sugarcane industry as a result of the drought?
It's the most devastating drought in KZN since I started farming in 1980. Large areas of the province have been devastated. Parts of my farm are so dry there's no grass whatsoever. The communities around us are beginning to suffer: all their boreholes and wells have dried up.
The cane on the northern side of the Mfolozi River is reasonably all right, but further south towards Durban and inland,
the areas are severely affected. I believe one sugar mill won't open at all. I can't see a future for sugar farming with the way the weather is at the moment.
READ:The big problem with SA's small farms
What do you make of the opinion that the current drought is linked to climate change?
Climate change has certainly contributed to doing damage already. But there was a drought way back in 1993 when nobody spoke of climate change. However, I'd say climate change is having a negative impact on our sugar industry.
How much has the industry lost as a result of the drought?
The industry produces approximately 21 million tons a year, but current estimates are that there will be 15 million tons produced this year compared to the 21 million tons produced last year.
The land reform minister made quite a surprising proposal in parliament recently to change the cap on land holdings to 5 000ha from the previous 12  000ha. What would the impact of this be?
Land reform is as necessary as the air we breathe. But it must be done properly and in a manner in which there are no commercial farmers losing and government gaining. Land reform must help build a nation. It's imperative that we have a strong black agricultural sector in South Africa, and we must have it soon. [Minister of Rural Development and Land Reform Gugile] Nkwinti made an announcement in parliament about the 5 000ha cap for large commercial farmers. I'd love him to tell us why it was 12 000ha a week ago, and now it's 5 000ha. We need more consistency from the minister.
I contacted my people in the ANC leadership and they knew nothing about this. It's probably just Mr Nkwinti trying to achieve something – but he must tell us. Land reform, to be done properly, needs constituency [support]. Government must lay down its rules, and farmers must lay down their rules so we can marry the two. It must be a win-win situation, and not [one side] losing everything and [the other] winning everything. South Africa has a growing population – we need commercial farmers to grow their produce on large-scale farms. We can't continue like this, where one guy says one thing and the other says another thing.
How can we boost agricultural production in the former homelands, where communal land holdings are the order of the day?
I'd love to see us [commercial farmers] get together with farmers from the [former] Transkei. I grew up there, my father was a teacher in Mthatha. I'm in contact with some farmers from the Eastern Cape. We ought to host a land summit with these farmers. Commercial farmers are reaping up to 15t/ha of maize while communal farmers are achieving 3t/ ha. We need to share our technology with them. We must become a nation – not a black nation or a white nation, but a South African nation.
With regard to the National Development Plan, it seems that government's proposals on land caps contravene the NDP's requirement that land be sold in the marketplace. What is your view on this?
Agriculture is too precious to lose because of misunderstandings. Mr Nkwinti must release a statement signed by deputy president Cyril Ramaphosa so that we know where we stand. We must have consistency. Large commercial farmers are asking me, as a leader: 'Hey, what's happening?' I'm going to do a project with two of my local communities and it's a R180 million investment. Do you think I'm going to invest my money not knowing what the agriculture policy is?
Phone Charl Senekal on 082 555 1961 or email [email protected].
This article was originally published in the 5 June 2015 issue of Farmer's Weekly.