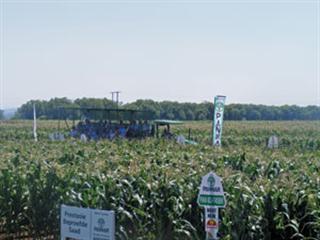 Why did Pannar Seed decide on the merger with Pioneer Hi-Bred in the first place?
The decision was not taken lightly. We interacted widely with the Department of Agriculture, Forestry and Fisheries, the Agricultural Business Chamber, labour unions and financial institutions. The decision followed more than 10 years of exploring ways to ensure continued access to suitable genetics and cutting-edge technology.
In the end, Pioneer was the best fit by far – they offered us complementary genetics suited to our markets as well as meeting our future technology requirements. As is the case with Pannar, Pioneer is also substantially invested in and committed to South Africa and the continent. Exploiting research and genetics synergies together offers an exciting future for the employees and stakeholders of both companies.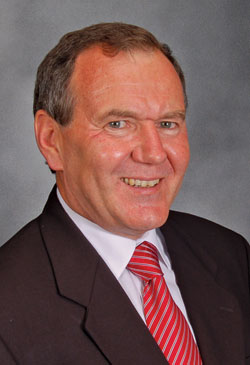 Is the partnership anti-competitive?
On the contrary. We believe it will result in pro-competitive efficiencies that will benefit farmers and enhance competition. The Competition Appeal Court agreed with this view. Farmers will derive yield and productivity benefits from new, more competitive products which will improve their viability and also their ability to compete in external markets. These products and the benefits of scale offered by the partnership will enhance our ability to compete head-on with the best opposition varieties and technology offerings.
We appreciated from the outset that because of the complexity of our business environment and its genetics and technology components, the deal, if taken at face value as a simple three-to-two merger, might raise concerns with the competition authorities and other stakeholders. We therefore interacted widely with everyone involved.
Why, in your opinion, was there such a strong initial reaction against the partnership, even from commodity organisations such as Grain SA?
The initial reactions from the majority of the organisations we spoke to were largely positive, in fact. The general manager of Grain SA at the time certainly appreciated the potential benefits of the merger and was highly supportive.
Why then, in your opinion, did the Competition Commission take up the matter in the first place?
I cannot speak for the commission, but their reasoning forms part of the public record. We did not agree with their decision, which is why we took it on appeal.
Will Pannar Seed amalgamate with Pioneer Hi-Bred?
Pioneer will own 80% of Pannar Seed, but Pannar and Pioneer will continue as separate brands and commercial businesses. We will explore synergies, especially in research, and exploit these to the mutual benefit of both businesses and their customers. There will be no job losses as a result of the partnership; the intention is to grow both businesses. Pannar's head office and management will remain in Greytown and Pioneer's in Centurion.
Claims have been made that the alliance with Pioneer Hi-Bred is a way to steamroll new biotechnologies onto the local market. Is there any truth in these claims?
If you are referring to GMO [genetically modified organism] traits, it's important to understand that the South African maize market is already more than 70% GMO-traited and the soybean market virtually 100%. New traits will enter the market according to their usefulness and cost-effectiveness to producers. The Pannar-Pioneer partnership is not about GMO traits. It is largely about complementary genetics and advanced breeding technologies that will enable us to develop a pipeline of even more competitive products for small-scale and commercial farmers than either company could achieve on its own.
One should also bear in mind that both companies have substantial seed businesses in other African countries where GMO traits have not been deregulated. Farmers in these countries stand to benefit greatly from a pipeline of competitive non-GMO hybrids that will flow from the partnership. Non-GMO hybrids will also continue to be available to those South African farmers who prefer them.
How will the collaboration work in practical terms?
The details need to be fleshed out now that approval has been received. Collaboration will begin once the transaction has closed. We anticipate that the two commercial businesses will continue to operate with a large degree of independence, but we will look for opportunities to increase certain efficiencies. An example is in maize research, where we intend using our combined germplasm and breeding technologies to create the best products possible.
What benefits does the transaction hold for the South African grain industry?
It will result in more competitive products, which will enhance productivity for both small-scale and commercial farmers. This will improve South Africa's competitiveness in global grain markets by increasing commercial farmers' per-hectare yields, thereby making them more cost-effective. Small-scale farmers will benefit from adaptation and yields plus dedicated support from our side to ensure better farming practices. This will contribute to improved household food security.
In addition, the research hub, in which Pioneer has committed to invest an additional R62 million, will help to develop South Africa as a high-technology research centre. It's important to note that this hub will serve the companies' existing research efforts in Africa. It will focus on applying advanced breeding technologies to the combined germplasm resources of the partners and will employ additional staff to do this.
You said that this partnership would enable the company to serve producers you had been unable to serve before. Could you please explain?
The transaction will provide Pannar with the genetics, technology and research resources, investments and scale to be more competitive, thereby expanding its customer base. And it will give Pioneer access to Pannar's infrastructure, skilled employees, and complementary maize germplasm which will allow Pioneer to reach farmers it is not currently serving, such as those in some of the small-scale farming regions locally and elsewhere in Africa.
In what way will this alliance contribute to food security in South Africa?
As rising populations and incomes increase pressure on land and other resources, agricultural productivity plays an increasingly important role in improving food security and affordability. Hunger often results from poverty rather than absolute scarcity of food. Worldwide, more than 800 million people remain chronically undernourished; most of them live in Asia or Africa.
Both hunger and poverty are predominantly rural, and for most rural South Africans, agriculture is the main livelihood in rural areas, apart from social grants. These grants, by government's own admission, are neither sustainable nor desirable in the longer term. This partnership with Pioneer will lead to better-yielding products for this market, together with improved extension services and training. Considering the current low production levels in the small-scale sector, even modest gains could improve rural households' incomes substantially.
Contact Deon van Rooyen on 033 413 9500 or email [email protected]