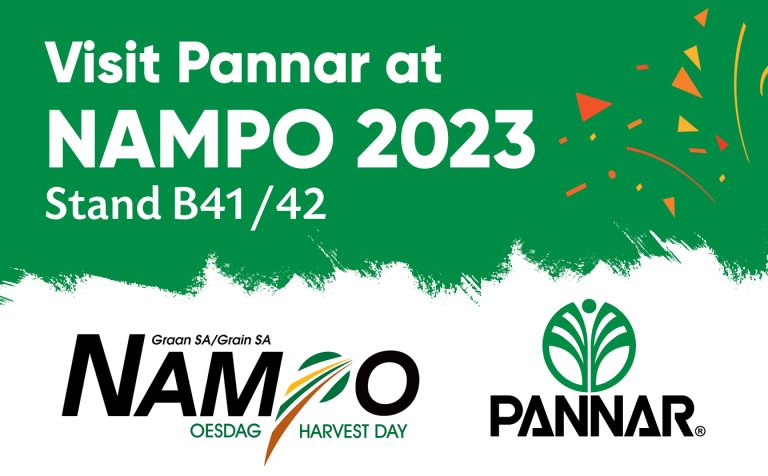 Pannar is steadfast in its commitment to farmers, recognising the significant positive impact that farming has on rural economies and towns.
Farming safeguards our food security, strengthens our national economy, and has a constructive effect on education, training and the development of entrepreneurial potential, while supplying jobs directly and indirectly to a large percentage of our population.
That is why it is Pannar's life's work to bring farmers the best in field performance and service. Pannar's products are developed through the most innovative breeding techniques in the world, adapted, and widely tested for local success.
This includes Pannar's latest white and yellow maize hybrids with PowerCore™ technology, a high-performing, insect-resistant seed trait that effectively helps to protect crops from destructive above-ground Lepidopteran pests, such as the maize stalk borer and spotted maize stem borer.
This exceptional trait technology is now available in six new maize hybrids with excellent top-end yield potential:
| | |
| --- | --- |
| Yellow maize hybrids with PowerCore™ technology | White maize hybrids with PowerCore™ technology |
| PAN 3P-924PW (new) | PAN 3P-973PW (new) |
| PAN 4P-928PW (new) | PAN 5P-985PW (new) |
| PAN 5P-902PW | PAN 5P-991PW (new) |
| PAN 5P-990PW (new) | |
Farmers who have attended Pannar Extravaganzas in the past will already be familiar with the latest offerings and can drop by the Pannar booth at NAMPO 2023 to say hi.
The Pannar team looks forward to seeing you at NAMPO 2023, because together we farm for your future.
For more information, visit: www.pannar.com