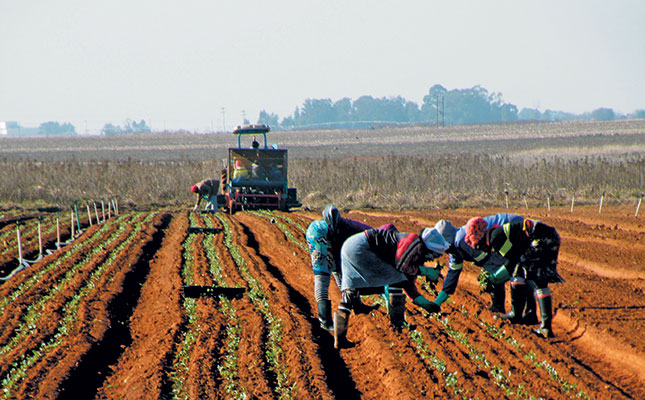 Peter Da Rocha, his father Luiz, uncle Joe, and cousin Roger, farm broccoli, cauliflower and lettuce near Delmas in Mpumalanga.
The Da Rocha Bros family farming business started in the 1920s, when Peter's grandparents were farmers in Portugal.
"My grandfather had a small vegetable farm on the island of Madeira, but when the recession hit Europe, the farm didn't make money anymore," he says.
His grandparents left Madeira, and decided to make South Africa their new home.
In 1998, in an effort to expand the business initiated by their parents, Luiz and Joe used their savings to buy another small plot of land near Delmas. Thereafter, at the end of every season, Luiz and Joe invested a percentage of their profits in purchasing additional land.
Just over five years ago, Peter completed his degree in agricultural business economics at the University of Pretoria and joined the family business.

A clear focus
According to Peter, the Da Rocha Bros' business prioritises efficiency and quality.
"All our business decisions centre around getting better at what we do, and delivering the best quality product to our customers."
Initially, the family produced 15 vegetable lines. However, many of these were discontinued over the years as they were not profitable.
"Growing a large variety of crops was popular at the time because it helped farmers spread their risk. If one crop didn't do well, or if prices were low, the other crops would carry them through the season," Peter explains.
Their focus is now on specialisation, however, and they only produce three different crops.
"We believe that becoming a specialist in a small number of crops is an advantage. It creates a focus for the business and it improves profitability," he says.
In countries like Australia, specialist vegetable production is common practice.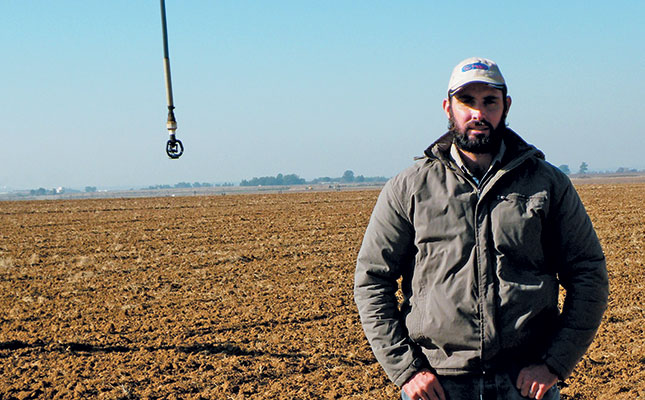 "Australia's farming [industry] has been one of the biggest influences on our business," he says.
They produce Korlanu, Star 4418 and Locris cauliflower varieties, and Diamond, Marvie and Rumba broccoli varieties. Lettuce is not produced in winter from June to August, as low temperatures result in lower quality crops, and would thus negatively affect the Da Rocha Bros' brand.
"Cutting back on production when growing conditions aren't optimal pays off in the long run. Buyers come back to us when we resume production because they know the quality is good," he says.
In summer, Grandslam, Seagull and Arusha lettuce are cultivated.

Clever cultivar selection
Cultivar selection has a direct impact on productivity, yield and quality. According to Peter, correct cultivar selection should be the starting point for any farmer who wants to successfully produce vegetables.
This is because cultivars have a direct impact on how much money the farmer has to spend on inputs to grow the crop.
"Unsuitable varieties battle to perform and need more water, fertilisers and chemicals to grow. This pushes up production costs and eliminates any efficiency gains you would like to have made," he says.
Da Rocha Bros has made a major investment in selecting cultivars that are suited to the farms' growing and climatic conditions.
"We continuously conduct trials on new varieties, because we believe we can improve on current cultivars to adapt to changing weather patterns," he says.
"We trial cultivars for two years on a small-scale before we decide if we want to cultivate it on a commercial scale."
They also make seasonal cultivar adjustments, like planting specific varieties that are able to withstand lower temperatures during winter.
Peter explains that when selecting cultivars, short-term seasonal and climatic changes, as well as long-term observations like climate change, are considered.
"My father told me years ago that the winters were harsher and there was enough rain. In the summer they could always bank on a late afternoon shower, but this has changed," he says.
"Every season on the farm is different. You have to take notice of these changes and adapt."
While the past season was difficult because of the drought and higher than normal temperatures, Peter says they learnt from the experience and made necessary adjustments to the operation.
"We had to decrease production by 20%, but we still had our best year because high prices compensated for this," he adds.
Chemical use
Over the past two years, Da Rocha Bros has made major changes to the type of chemicals used for pest and disease control. "We are using 'softer' chemical formulations and we've noticed how these work just as well," he says.
"However, crops have to be retrained to accept a formulation that isn't as harsh."
According to Peter, farmers must give their crops an opportunity to develop resistance to diseases by spraying 'softer' chemical formulations early in the season. This will result in stronger plants, able to perform without being treated with severe insecticides and fungicides.
"Our crops have responded well to this approach, and it has reduced our chemical use by 30%," he says.
They are careful not to become overdependent on insecticides and fungicides, and prefer a proactive approach when dealing with diseases and pests. "You have to catch problems early, otherwise it will cost you money."
According to Peter, Da Rocha Bros' biggest advantage is that the business is still family-run and owned. "We all make decisions for the good of the business, and we place a great deal of trust in God and each other.
This is what makes our farm work."
Email Peter Da Rocha at [email protected].