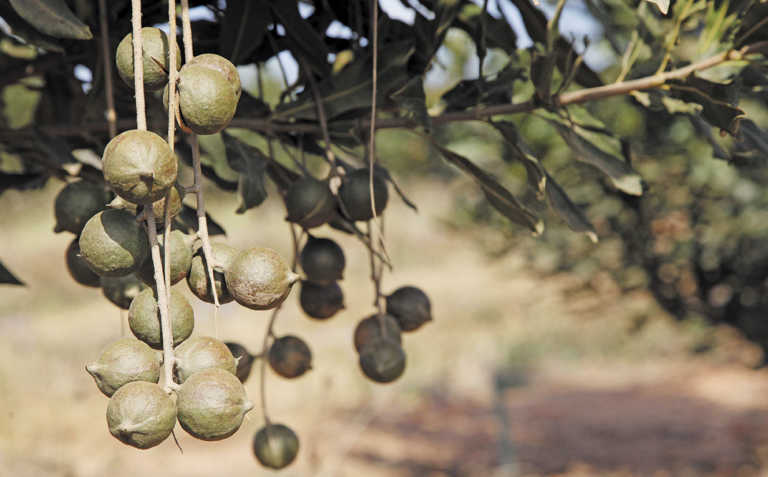 Is South Africa's macadamia industry sustainable?
The macadamia industry is small compared with other nut crops. The world's almond crop, for example, is more than one million tons per year, while the world's macadamia crop for 2017 was 170 000t in-shell (just 50 000t of kernels only).
SA's 2017 macadamia nut-in-shell crop was 42 000t, and Australia's was about 47 500t. The local industry had a smaller crop due to the drought, but predictions are that the crop should increase to between 55 000t and 65 000t in 2018.
Twenty years ago, SA was a minor player, and because of that, processing facilities were rudimentary.
Now world-class facilities are coming into production. My concern is how the industry will react when our crop doubles. Can we ensure that the good times continue?
We are overexposed to the Chinese market, as about 60% of local crops are exported there, and Australia has negotiated a transition to a zero import duty to China.
Moreover, China has begun planting macadamia trees. So we must develop new markets. In the long run it looks positive, but there'll be some bumps in the road. If companies like us don't act responsibly we'll cause a crash. Relying on China to absorb our increased production is unsustainable.
How can a crash be averted?
Green Farms doesn't send more than 25% of its produce to China, and all producers must try to spread their risk. Pre-drought, SA was the largest macadamia producer worldwide.
It seems handlers were allowed to become less proactive, and as nuts were in short supply [due to the drought] the attitude was that those who needed it would come to us. This needs to change. However, limited supply means there is limited produce to develop value-added products.
But we don't want to end up with a glut in the market and then panic because we suddenly need to develop new markets. We could, for example, develop niche products like macadamia ice cream that can be sold at a premium.
Are many producers diversifying into macadamias?
In the past, most growers [in the Nelspruit area] diversified by producing two or three subtropical crops. These days, some producers focus solely on macadamias.
To go from a cash crop such as bananas, and then wait six years for an income from a piece of land [after replacing it with macadamias] is tough, and there are still some producers who are apprehensive about planting macadamias.
However, there seems to be a long-term shift away from sugars, and nuts are seen as a food of the future.
How much of a threat is Australia?
Australia has an obvious advantage; macadamias originated there. In South Africa, we have a small local market, and almost all our nuts are exported.
In Australia, it's considered patriotic to buy macadamia nuts and watch Aussie rules rugby, and they have a large local market. The cost of farming macadamias in South Africa, including processing fees, labour and operating costs, is lower than theirs, however.
But the Australian government is negotiating hard to reduce import duties into many countries. Their import duties to China will drop to zero over the next few years, while South Africa is paying 19%.
We do, however, have the advantage of zero duties to the US under the African Growth and Opportunity Act, and we must grow this market.
How well can we compete with Australia?
Australian farms are more mechanised. A 100ha farm there is often run by three or four people, whereas locally that size farm would need close to 100 workers. Their harvesting, in particular, is highly mechanised.
Locally, we use a lot of labour to sort nuts, while farmers in Australia use optic sorters. As equipment becomes more affordable and technology improves, there'll be a shift and it will probably come at the expense of jobs, as factories have to be competitive.
Can SA compete in Australia's export markets?
If we don't get the 10% to 15% import duties reduced, we won't be able to take over the Australian markets. The local industry is so small that we have only scratched the surface of new markets.
Nonetheless, we recently began selling to countries in South America, and there are also exports to Eastern Europe, ex-Soviet bloc countries such as Poland, and the Baltic States.
We're exporting small volumes, but consumers are only now getting used to the nuts.
There's a push for generic promotion from the Southern African Macadamia Growers' Association (SAMAC), but processors will have to visit potential clients and sell the positive aspects of an expensive product. Macadamia nuts do have a premium image, however.
How can the local market be expanded?
Macadamias are expensive, which puts some local consumers off. But SA has a decent-sized middle class.
A challenge is that there's a lot of poor quality on shelves. Retailers don't seem to check the quality. As a result, people often have a bad first experience when buying macadamia nuts and then don't buy them again.
There are also a lot of stolen macadamias sold. Most of these are hand-cracked, not well sorted, not well looked after and often not packed correctly. As a result, the stock deteriorates.
Many professional handlers walk away from local markets, because retailers can apparently buy from someone else for half the price. The fact is that they are probably buying stolen, lower-quality nuts.
SAMAC is engaging with retailers to set minimum standards. If the retailers cannot oblige, one possible option for SAMAC is to delist the product.
Investigations into theft are also ongoing. In general, farmers do not mind if someone steals because of hunger, but the theft is growing into an organised supply chain.
Teams enter the orchards, steal the nuts, consolidate them somewhere, and feed them into the legal value chain. Some companies may be turning a blind eye; a bag of legally harvested macadamias costs R1 000, so the stolen produce is tempting.
How does distance to market influence producers?
Macadamias have up to two years' shelf life and as they do not need refrigeration, they are fairly easy to ship. As it is a high-value product, the cost of transport is small compared with product cost.
What is the picture for emerging producers?
SAMAC charges a grower levy, and 20% of this goes to transformation projects, training, workshops and equipment. All macadamia farmers contribute.
Green Farms works in the Vembe district, with 22 emerging producers growing macadamias, but the long waiting period before production starts poses an entry barrier, and emerging producers need bridging capital. For this reason macadamias are produced in tandem with a cash crop.
There is a lot of land not being used, but it's a tedious bureaucratic process to get government funding. Policies are in place to allow it, but practically, the process takes two to three years and communities lose enthusiasm.
Email Alex Whyte at [email protected]