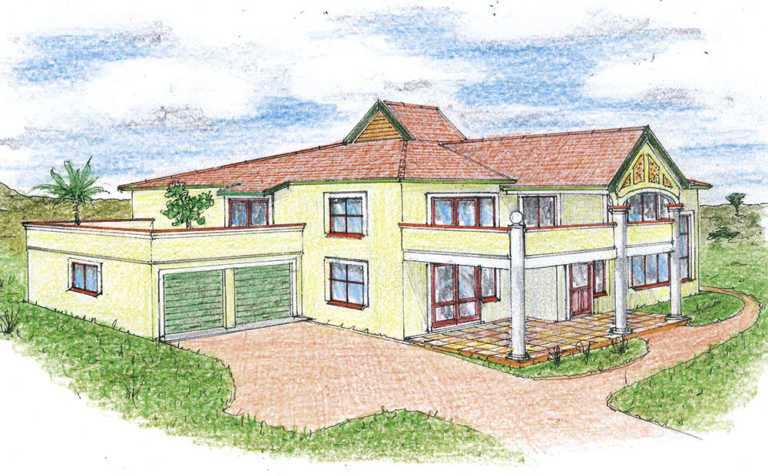 I received a request from Daniel, in the Nigel area, for a sketch of a double-storey home to accommodate two families.
He had drawn a basic layout of the ground floor, which could then be duplicated upstairs, and wanted the dwelling built in the popular, conventional Tuscan style.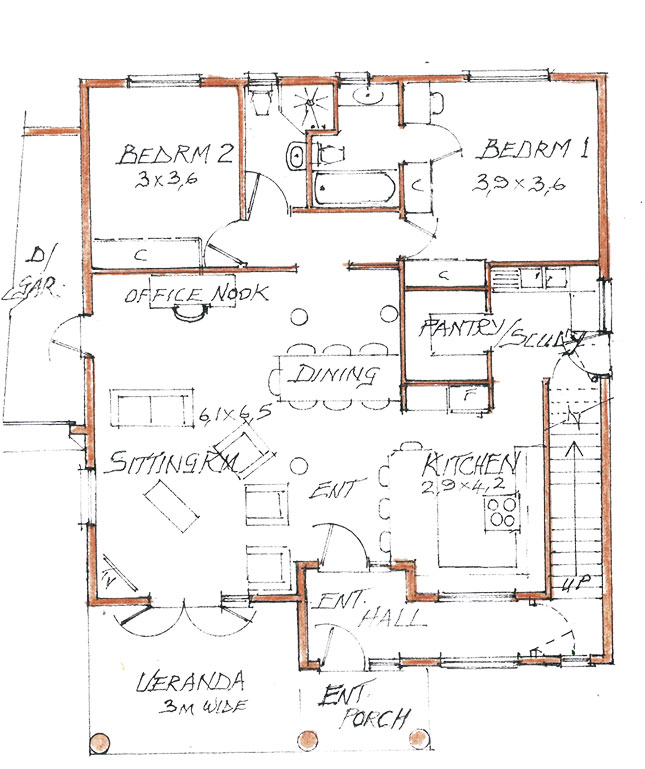 Shown above is a layout that takes into consideration the supporting superstructure of the ground floor for the floor above.
It also provides for as much privacy as possible for each family.
The upstairs kitchen is described as a pub, as local authority town-planning by-laws permit only one kitchen per residence in an urban area.
Moreover, if required, an internal doorway can be installed in the entrance hall to ensure separate access to each floor, thereby increasing the privacy of each separate household.