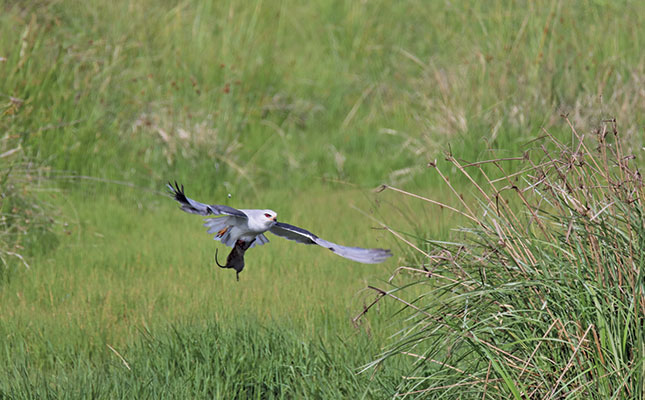 Financial uncertainty, changes in the economy, the downgrading of South Africa to sub-investment grade, and the outbreak of the coronavirus disease (COVID-19) have all forced South Africans to re-evaluate their priorities.
Farmers are no exception, and the old adage, ''n boer maak 'n plan' (a farmer finds a solution) is once again being put into action.
Given the above changes, as well as today's highly variable weather patterns and rainfall, it seems logical that so many farmers have diversified their economic activities. It is always a challenge, though, to decide how to do this, and which activities will create sustainable and profitable additional sources of income.
Much privately owned agricultural land contains pockets of undisturbed nature, and these could be used for a number of economic activities.
In recent research conducted by the North-West University's (NWU) Tourism Research in Economic Environs and Society (TREES) on agritourism in South Africa, the responses of 557 farmers revealed excellent potential for tourism.
The participants indicated four main reasons for wanting to implement agritourism:
To utilise their farms' resources to their full potential;
To generate additional income;
To preserve natural resources and the ecosystem;
To provide recreational activities to visitors.
The recreational activities mostly associated with agritourism were divided into five broad categories, namely outdoor activities, educational experiences, entertainment, hospitality services, and direct sales. The most prominent outdoor activities included hiking and nature trails, wildlife viewing and photography, hunting, mountain biking, and birdwatching.
Birding is unique in that it can be incorporated naturally into all these other activities (with the exception, perhaps, of mountain biking). So, for example, tourism products could include hiking or nature trails with the emphasis on birding, and wildlife viewing could be expanded to include birding or bird photography.
Hunting, too, could see the addition of wing shooting.
Big spenders
Results from another NWU TREES research project revealed that birdwatchers are predominantly English-speaking men from Gauteng, aged in their mid-50s, with postgraduate degrees. They are also mostly high earners, which makes them a lucrative market to attract.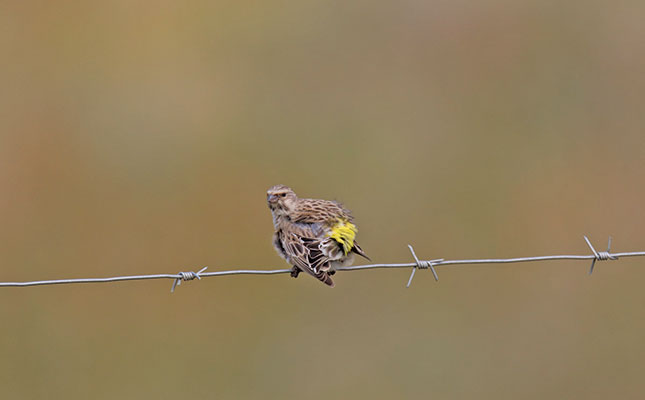 In support of this, the Department of Trade and Industry estimated in 2010 that birdwatching tourists spent as much as 38 days annually on birding trips, with up to 66% of trips including overnight travel, and 60% taking place outside the birders' home provinces.
The department also reported that annual spending on birding-related activities (equipment, clubs/courses, trips and tours) ranged between R17 000 and R55 000 per tourist.
Do your homework
There are a multitude of ways in which a landowner can cash in on avitourism. However, it is important for him or her to first determine the variety of bird species that occur on the property, and whether the farm does, in fact, have potential for this segment of agritourism.
The potential to accommodate guests for extended periods should also be determined. It would be wise to explore the possibility of offering activities in addition to birdwatching.
Potential avitourism operators also need to factor in the time that has to be allocated to birdwatchers. There are a number of fundamentals that need to be adhered to.
establishing an avitourism enterprise
The first step is to make contact with your local or provincial tourism authority. These
entities have information on, for example, guided birding activities and the regulations surrounding them. Training is offered by the Culture Arts, Tourism, Hospitality and Sports Sector Education and Training Authority for certification purposes.
Another excellent source of information is Birdlife South Africa. Its resources include current birding routes, birder-friendly establishments (think marketing), birding tour operators, and how to become a bird guide. The information is available on its website (birdlife.org.za).
All the activities offered must be safe, and all trails and routes should be accessible.
Consider building one or more hides strategically situated in areas where a large and varied number of birds gather, such as a dam.
Don't forget to get in touch with your neighbours and inform them about your birdwatching activities and visitors.
Overnight accommodation and catering (self-catering or full/half-board) options should be seriously considered, as this can offer an added source of income.
To ensure compliance, the Tourism Grading Council of South Africa provides a grading criteria booklet online. Whether or not you wish to register officially for guest accommodation or make use of other avenues such as Airbnb or LekkeSlaap, the criteria will provide useful insights into the type of accommodation to offer.
Another option is to partner with accommodation establishments at a reduced fee in exchange for booking with them.
The support of neighbours could be invaluable in this respect. One option is for a number of people to work together and offer home-stay options as well as alternative activities, ranging from agricultural visits and tours to farm-to-table kitchen cooking experiences, and even produce picking.
Marketing
It is crucial to promote your birding activities well. Consider joining birding-related pages on social media platforms such as Facebook, and creating a website via free website builders such as Wix.com.
If you plan to make use of online reservation systems on your website, nightsbridge. com offers various monthly payment options based on the number of rooms/units you offer, ranging from R365 to R800 per month. Alternatively, bookings. com, Airbnb and Lekkeslaap are all easy to manage.
Lastly, it would be wise to have appropriate facilities and amenities such as television and Wi-Fi for rainy weekends.
Email Dr Adam Viljoen at [email protected], or phone him on 018 285 2331.