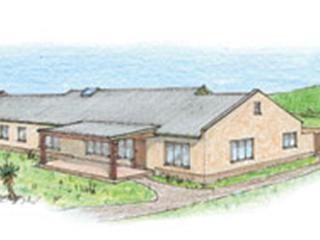 We want a three bedroom, two bathroom, open-plan living, cooking area and double garage. One request is that the main bedroom be on the opposite side of the house from the other two bedrooms. Preferably on the eastern side to get the morning sun and away from the noise of the local villagers. Being in Mozambique we will be doing all the building ourselves, even make the blocks. For this reason I would like to keep the roof structure as plain as possible, probably a rectangular hip type.
We will face the house south, and I suggest putting the garage on the western side to protect the house from the afternoon sun. We don't want to build any bigger than necessary, but it must be practical and comfortable. We would possibly use a corrugated roof, but you can give us options here. We need to start building as soon as possible as the house must be completed by the end of Feb 2013.
I hope you can assist.
Regards, Mike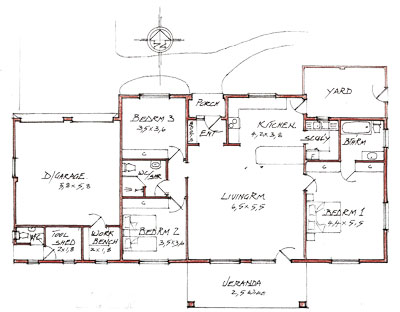 Hi Mike
Based on your email and our telephone conversation, I've conceptualised a manager's home accordingly. While the living room and main bedroom are reasonably spacious, it allows for all the inclusive farm activities, such as an admin nook etc.
The roof is of profiled metal sheeting and staggered along its length to give some aesthetic character. The walls of regular blockwork can be bagwash plastered with a silicon additive to prevent any rainwater penetration. The inside floors can also be treated with a pigmented cement slu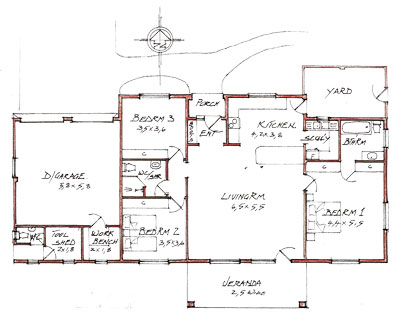 sh topping. I'll provide all the roof construction details in your working drawings.
Let me have your comments so far.
Best regards, Jonno