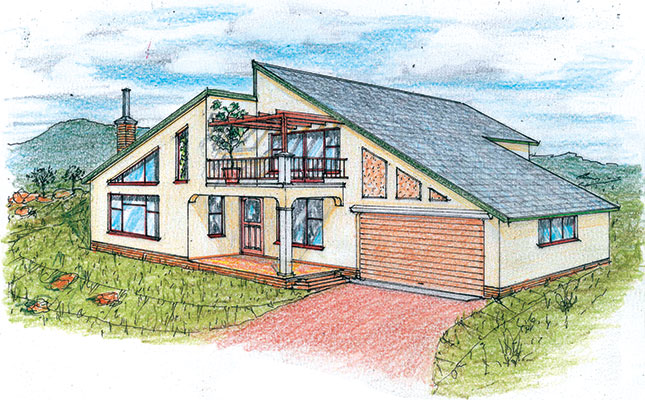 Dear Jonno
I always read your column and am certain that all those readers who have utilised your designs have benefitted greatly.
I would like a design for a double-storey house with two garages, three bedrooms, three toilets (one downstairs and two upstairs), a study, kitchen, living room, dining room and laundry.
I would also like a balcony. The house will be north- facing and situated in a rural area, which has a gradient.
Regards, Ntando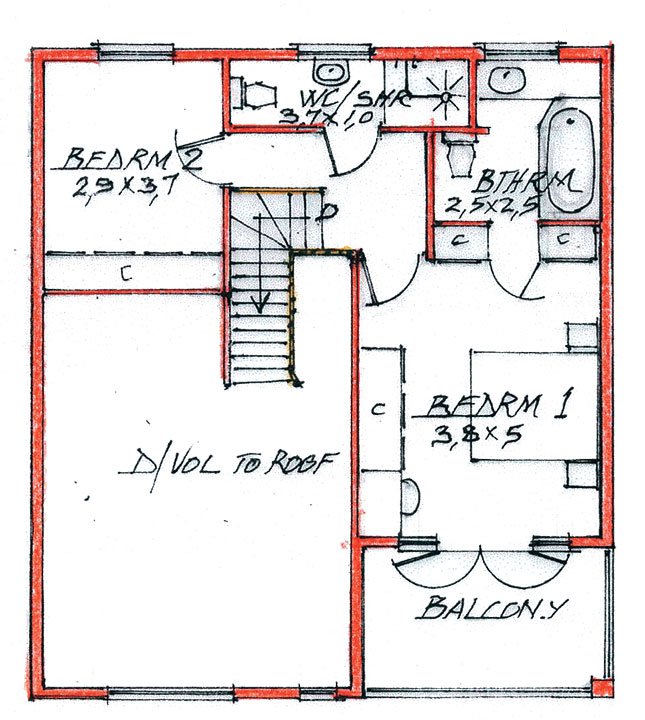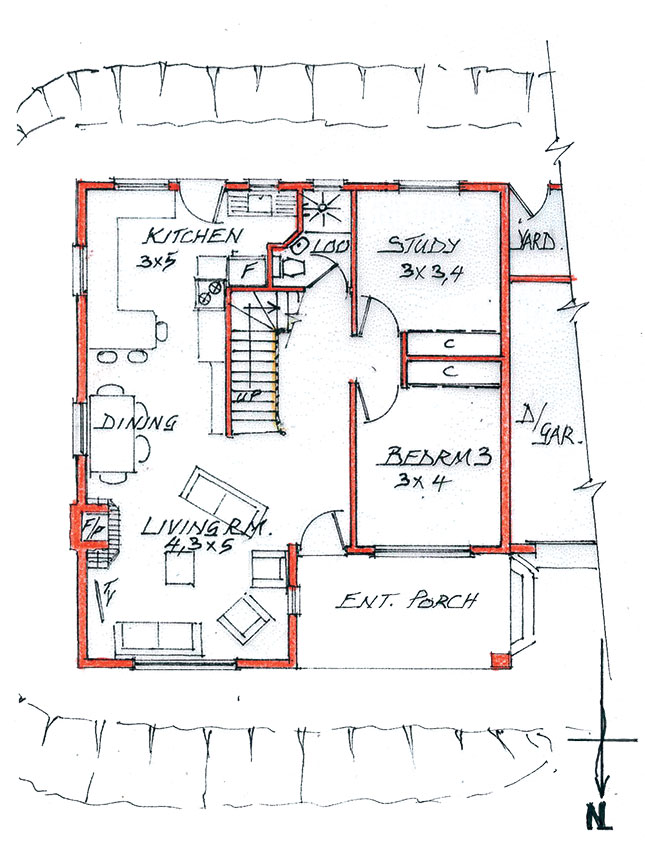 Dear Ntando
Here is a rendition of what you asked for in your new, north-facing home and its positioning on the slightly sloping land.
Thank you for the phone call; it put the requirements into perspective.
I've given the house a contemporary feel, together with structuring the first floor as a roof attic area. Doing this and incorporating the garages alongside should cut building costs significantly.
All rooms are tight but adequate, and can be proportionately enlarged if required. With the upstairs attic area being under the roof structure, the costly finishes and fixtures can be
added later as finances permit.
The downstairs study and bedroom should be adequate as sleeping quarters for the time being.
Let me have your further thoughts.
Regards
Jonno