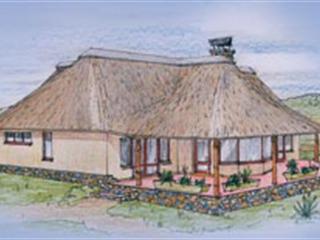 Hi Jonno
We just love your sketches and ideas of the homes featured in Farmer's Weekly. My husband and I want to build a cottage on our site in a private complex near the Kruger Park. The committee for the development would prefer units that blend in with the bush.
We require a two-bedroom cottage with bedrooms on either side of the central living area. If possible, we would also like be a small third bedroom, for more visitors or larger family groups. We want a wrap-around veranda, where we can follow the sun or shade during the day. We have access to rocks, river sand and thatch grass, but we'll leave it up to you to put together.
Regards, Sarah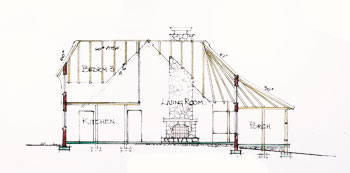 Hi Sarah
Thanks for your detailed description for your new cottage. With a thatch roof and the prescribed minimum pitches, there will always be plenty of roof space that can be used. I'll say no more, as the sketch says it all. Let me have your further thoughts.
Jonno