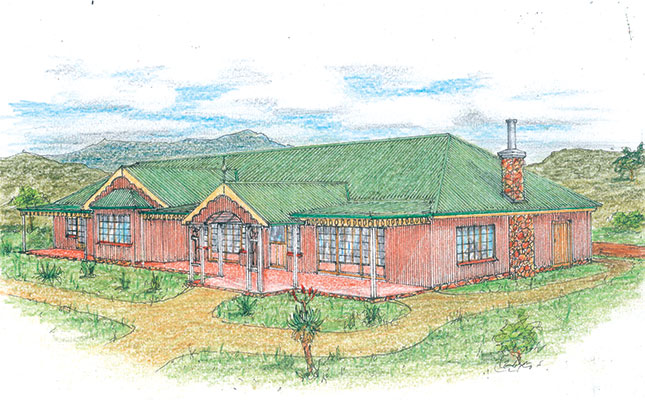 Dear Candice,
Thank you for the request for a design for your retirement home. You said that the living area should be 150m², with two or three bedrooms; this would be a rather large retirement home.
YOU might like: Retirement home renovations
In addition, considering that you have requested the styling of the wood-and-iron pioneers' cottages in Pilgrims' Rest, smaller makes more sense.
Here is a rendition as requested, with the traditional exterior and conventional interior, but with open-plan areas and en-suite bathrooms.
The colours are green for the roofs, PWD (Public Works Department) brown walls, and a polished red stoep.
This wood-and-iron construction is building code-acceptable, and can be designed to be fully compliant.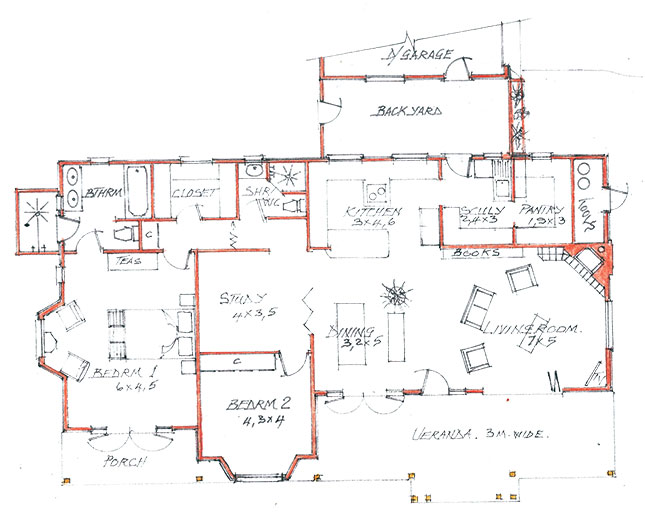 I have a method whereby the outer walls of the house can be built with a 'single skin' of regular brick or block-work. The outer walls have vertical corrugated iron cladding.
My working drawings will detail all the easily applicable methods for door and window inserts.
READ Should you nominate a beneficiary on a retirement annuity?
The inner walls can also be in single brickwork for easy finishes for the rooms, and stability for the outer walls.
The house layout is typical in room arrangement, and can be flipped from left to right to suit orientation to sun and views.
I hope you find your ideal site in the Eastern Cape, well clear of runaway fires!
Kind regards,
Jonno