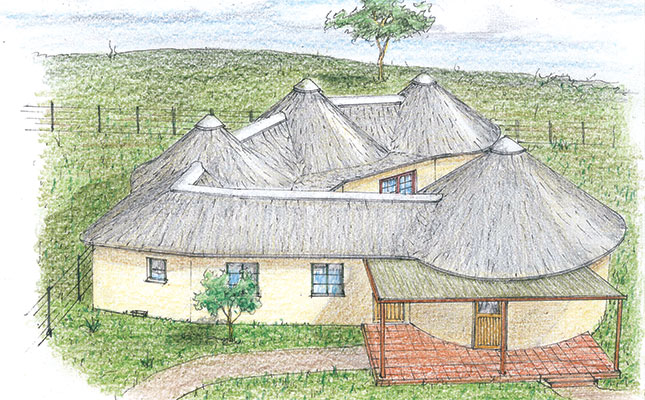 The cottage currently has a bathroom and kitchen. Shown outlined in brown on the layout is the three-bedroom addition, with a second bathroom.
These are in a wrap-around formation to form an enclosed courtyard area for outdoor living and security. The new roof is married into the existing thatched roof.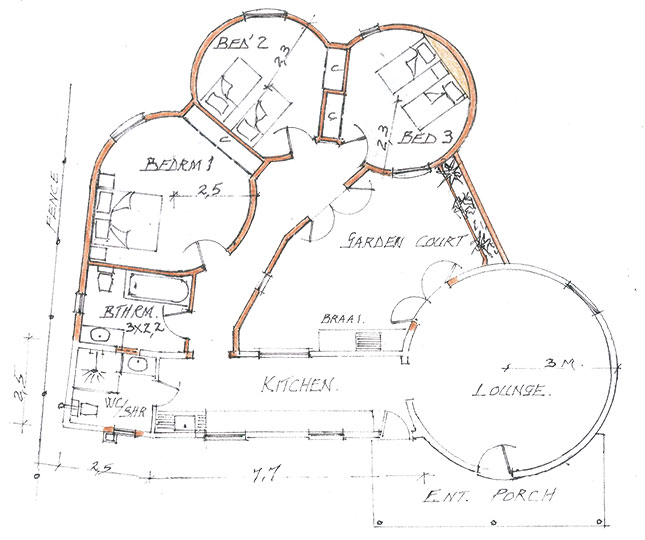 Included as per the client's request are built-in cupboards, and straight wall sections against which beds can be placed.
To assist with the internal flow of the house, I've transformed the existing windows on the courtyard side into a French door. This will allow for easy access to the bedrooms, garden court and braai.
Kind regards,
Jonno