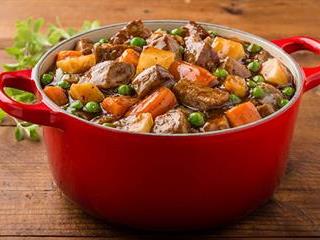 To make this dish, you will need:
1 onion, chopped
25ml sunflower oil
1 clove garlic, crushed
500g beef cubes
2 tomatoes, skinned and chopped
2 tablespoons ROYCO stew mix for beef
400ml water
2 potatoes, peeled and quartered
Method:
Fry onion and garlic in the heated oil until softened.
Stir in the beef cubes and brown, add the chopped tomato.
Dissolve the Stew Mix with 400ml water and pour over the beef cubes.
Cover and simmer for 1 hour, season to taste.
Add potatoes and cook for a further 20 minutes or until potatoes are soft.